"Fukumoto-ke House, March 2021"
"Fukumoto-ke House, August 2022"
05 – 12 November 2022, "Gakuenmae Art Festa", the former Fukumoto-ke House, Nara
For the occasion of exhibiting at the Gakuenmae Art Festa in Nara, I chose the motif from the scenery seen through the windows of the Japanese room in the former Fukumoto-ke house, which I was asked to exhibit. This 50 to 60 year old Japanese room was filled with rectangular patterns on screen doors, glass windows, and sliding doors. I thought rhythmic "squares" of different sizes had made it a very interesting space. I felt it would be a great space to exhibit square canvases.
I decided to display two sets of large and small square pieces, which were based on the "large rectangle" and the "small rectangle" of screen doors and glass windows to show the difference in resolution of your views. Unexpectedly, due to the effects of the COVID-19, the Gakuenmae Art Festa was postponed for 2 years, so I decided to make the landscape of the first preview in March 2021 be painted into a large rectangular works, and the landscape of the second preview in August 2022 into a small rectangular works.
I use the recent style of making triptychs (mix) (paint) (depict), with processing the photos into mosaics in digital way and painting the extracted colours by analogue.
05/11/2022 Miki Wanibuchi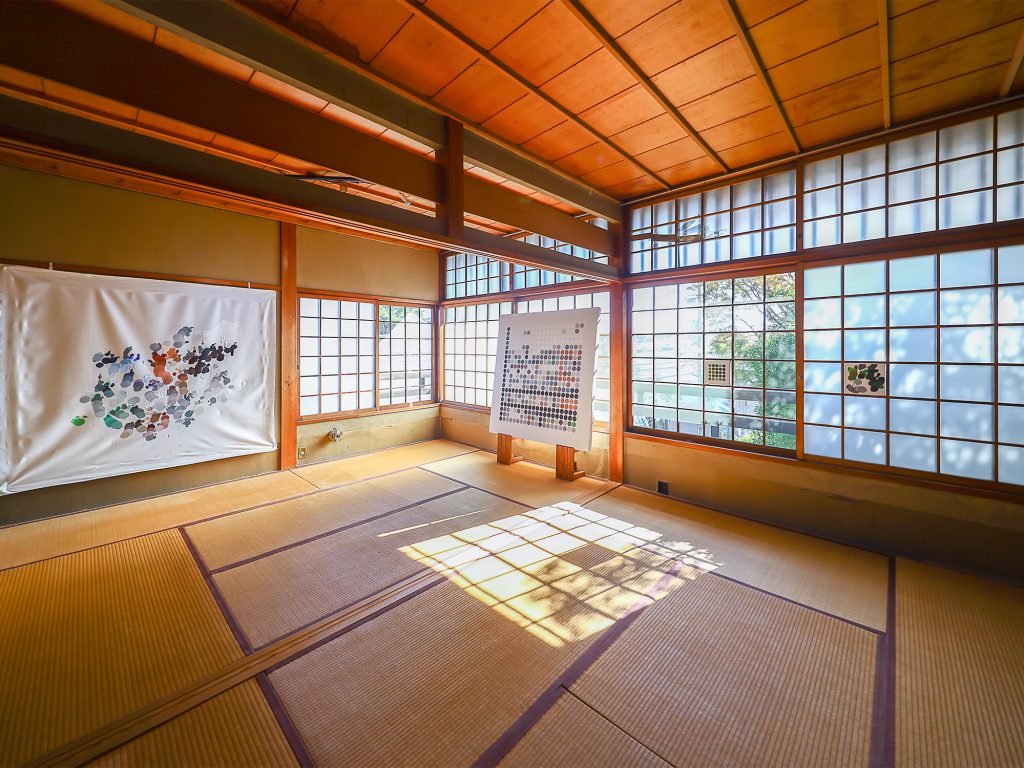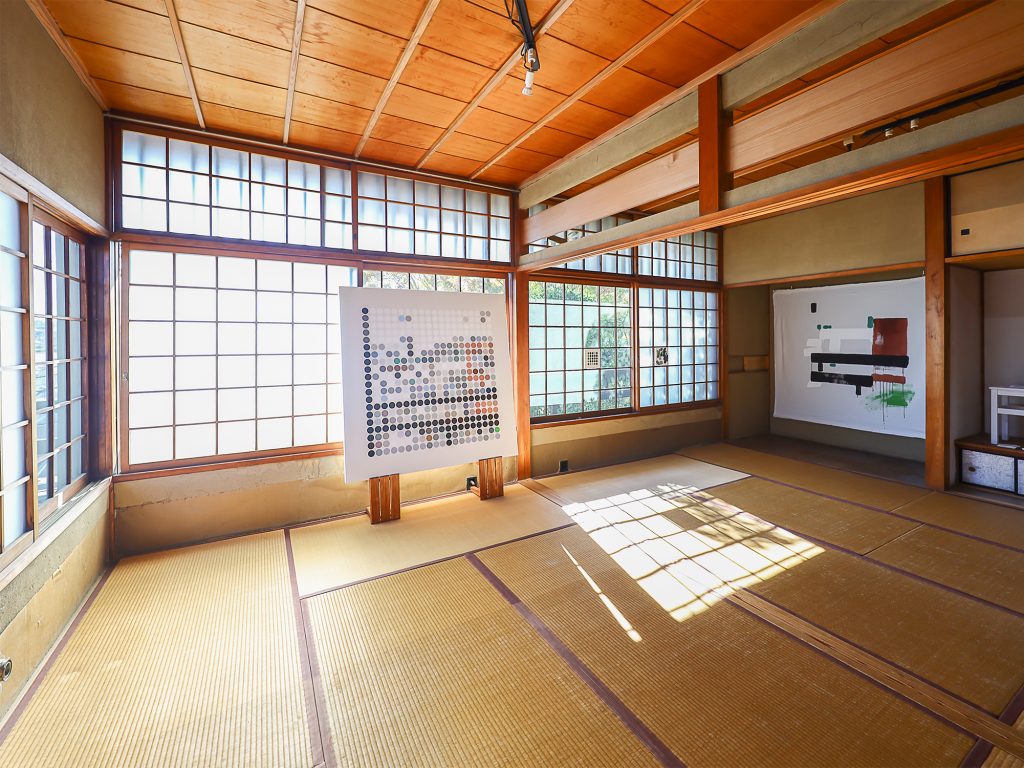 「学園前アートフェスタ」参加にあたり、展示場所として指定された旧福本家住宅の和室から見える風景の色を基に制作しました。築5~60年のこの和室には矩形の網戸と硝子障子、矩形の襖の柄と大小リズミカルな「四角」に囲まれており、とても面白味のある空間でした。正方形のキャンバス作品を配置するにはとても良い条件のように思いました。
大小の正方形の作品を2つ展示することに決め、網戸とガラス障子の「大きな矩形」と「小さな矩形」を基本とした、解像度のちがいをみせる作品としました。図らずもコロナ禍の影響で学園前アートフェスタは2年越しの開催となり、2021年3月に最初の下見に来た際の風景を大きな矩形の作品として、2022年8月に再確認の下見に来た際の風景を小さな矩形の作品として制作することとなりました。
素材写真をデジタルでモザイク処理しアナログの絵の具で色を描き出す、近年の(mix)(paint)(depict)のトリプティクシリーズの手法を用いています。
05/11/2022 わにぶちみき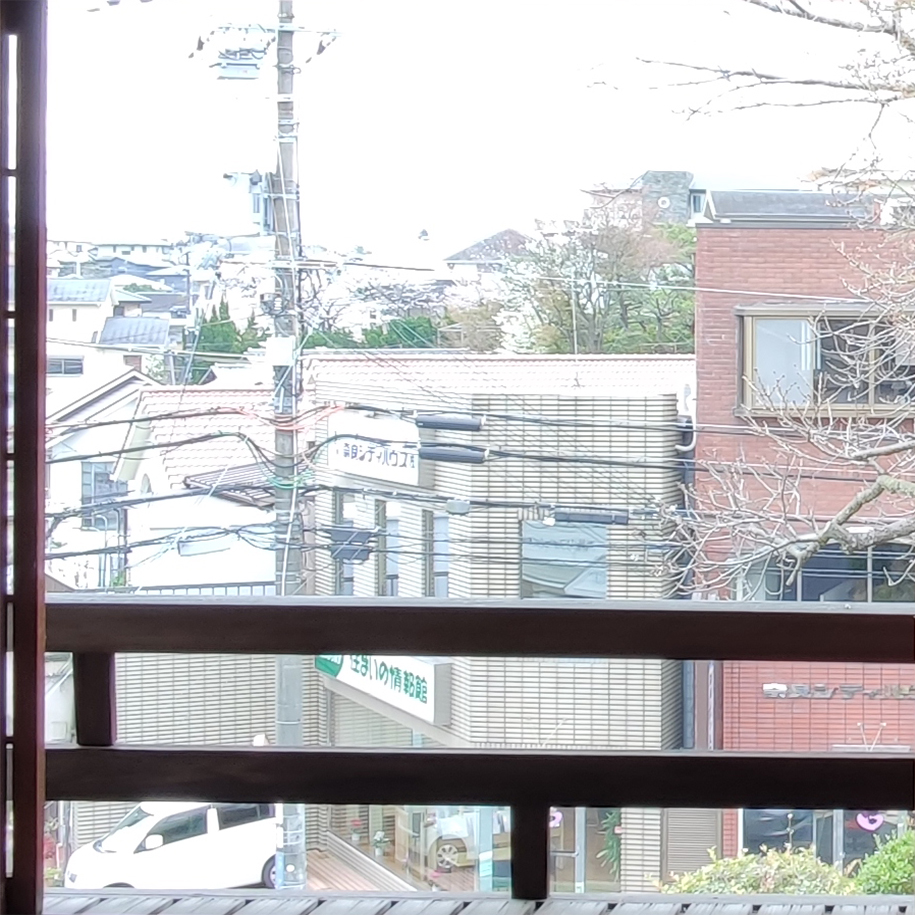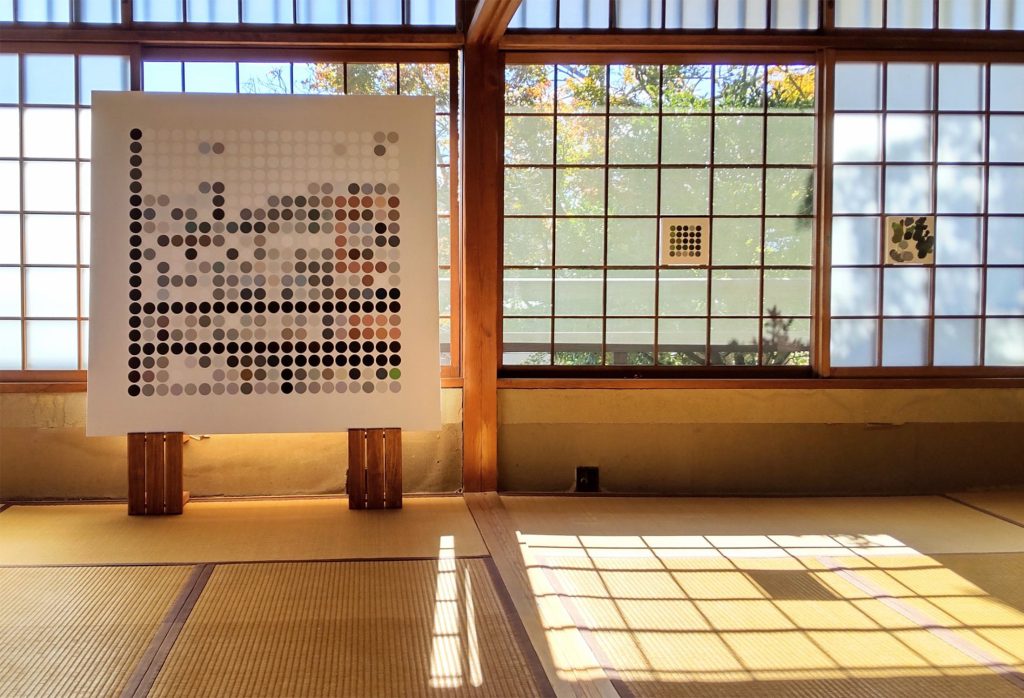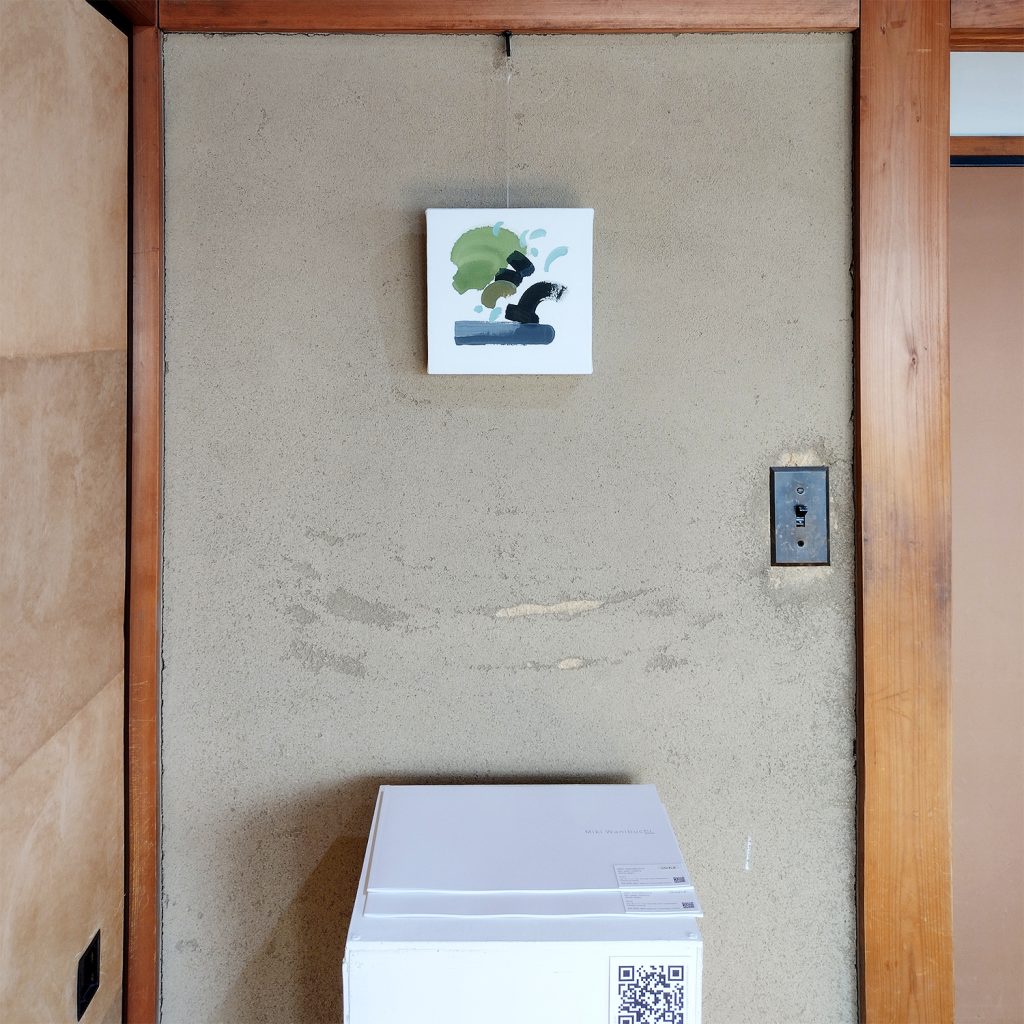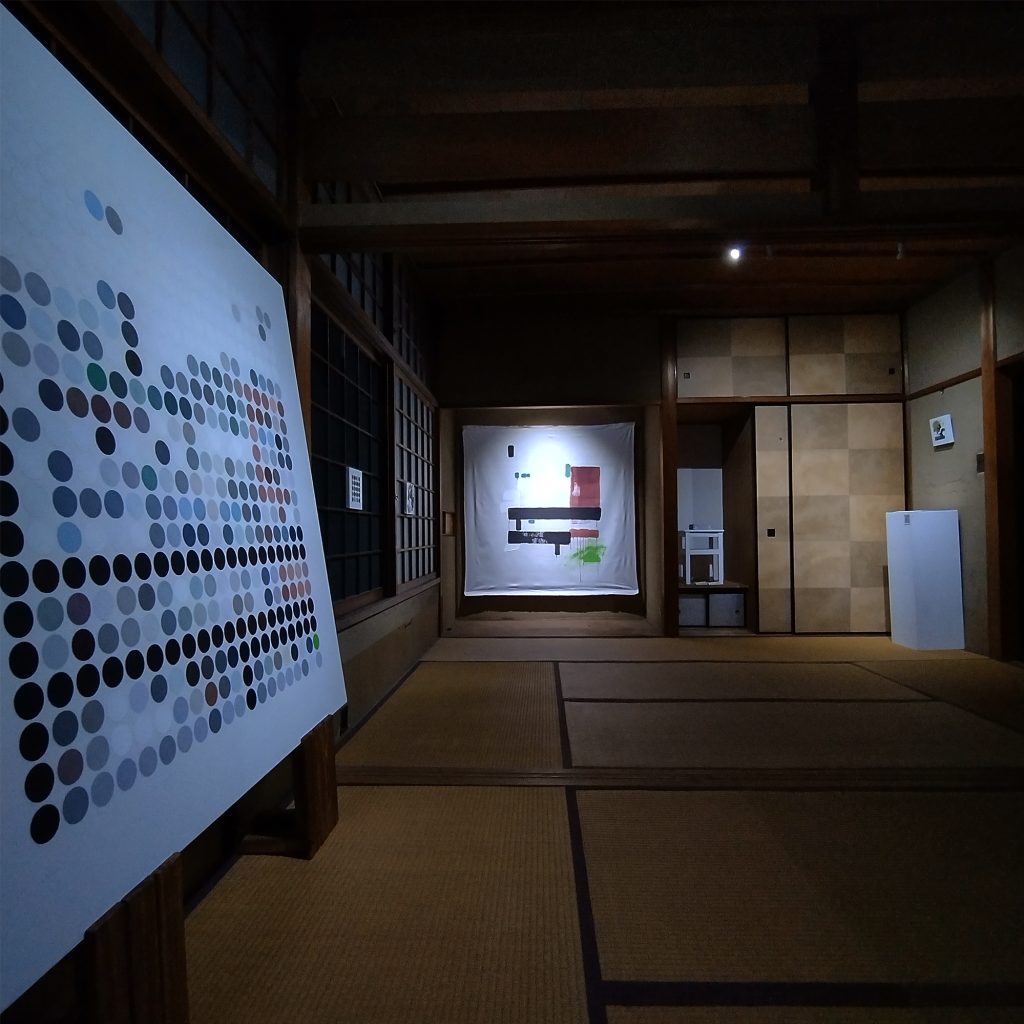 ---
Fukumoto-ke, March 2021 (mix) (paint) (depict) / 130x130x4.5cm / 2022
Fukumoto-ke, August 2022 (mix) (paint) (depict) / 19x19x3.5cm / 2022
Photo by Akio Chamoto ( Photo #01 – #03 )
---