your FUKEI|I'll make a piece with your "scenery"
Miki Wanibuchi focuses on one aspect of landscape painting: extracting colours from landscapes. In recent years, she has produced a triptych series of abstract paintings which are divided into three more elements: "mix", "paint", and "depict".
She came to this style because she finds it delightful that a work which does not appear to be a landscape painting at first sight could create a conversation among the people who see it, as well as an imagination.
Whether you're watching alone or with someone else, why not create a good time to unwind your mind and head while thinking about the landscape on the other side of the piece? I will make three paintings from your memorable landscape photos.
"あなたの風景で" 作品を制作します
美術家わにぶちみきは、「風景の中から色を抜き出す」という風景画の一要素にフォーカスした作品づくりをしています。近年は、それをさらに3つの要素(mix)(paint)(depict)に分解した抽象画の三連作トリプティクシリーズを制作しています。
このスタイルに行き着いたのは、一見して風景画には見えない作品から、観る人々の間に会話が生まれ、また、想像力の生まれることを、彼女が喜びとしているからです。
ひとりで観るときも、だれかと観るときも、作品の向こう側にある風景に思いを馳せながら、心と頭をほぐす楽しい時間を創造してみませんか。あなたの思い出の風景写真から3つの絵画を制作いたします。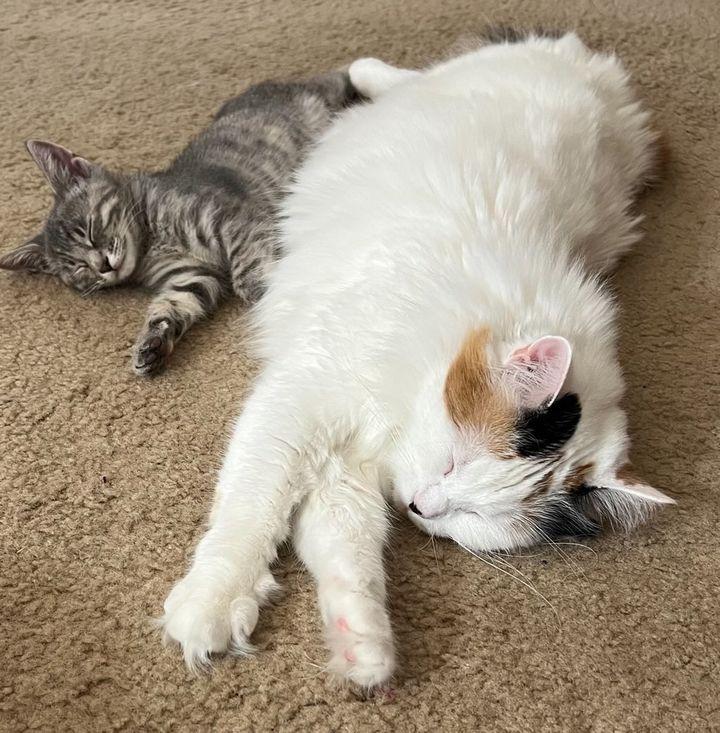 PREPARATION
・We will ask you to prepare one photo that you want as a base material.
・A pixel grid is automatically created from your photo material, which becomes the colour palette for the work.
・We will suggest a canvas colour to match the generated colour palette and the interior of your room.
・Starting from about 27.5×27.5cm (10x10in), we will discuss about the size which fits your room. It's based on the current triptych series, so the final product will be a set of three same size.
・The size of dots (resolution) will be according to the size of the work.
・Painting area will have an aspect ratio based on the photo material.
 (We will hear your demand about the shape itself for the piece.)

・ベースにしたい写真素材を1枚ご用意いただきます。
・写真素材から自動的にピクセルグリッドを作成、これが作品のカラーパレットになります。
・生成したカラーパレットとお部屋のインテリアに合わせたキャンバス生地の色をご提案します。
・作品サイズは約S3号サイズ(27.5×27.5cm)から、お部屋に合わせたご希望のサイズで制作します。現行のトリプティクシリーズでの制作となり、仕上がりは同サイズの三連作(3作品)になります。
・作品サイズに合わせたドットの大きさ(解像度)での制作です。
・ペイントする部分は写真素材に基づいた縦横比になります
(作品自体の形はご希望をお伺いいたします)

CREATION
・Once you have confirmed the above, we will begin to make your pieces. Please note that further creation and results (especially "depict") will be left to Miki Wanibuchi.

・以上をご確認いただけましたら、作品の制作に入ります。
 これ以降の制作と結果(特にdepict)については、わにぶちみきに一任いただくことをご了承ください。

PRICING
・Starting from ¥165,000 ($1,290) for three pieces of 27.5×27.5cm (10x10in), we will hear about your budget and preferences. When you feel satisfied with the "PREPARATION," please pay the total amount. We will then start making.
・Upon completion of the work, you will be asked to provide the shipping address and transfer the shipping cost.
・We can frame your pieces for an extra fee.

・約S3号サイズ(27.5×27.5cm)3点=¥165,000(税込)から、ご予算とご希望をお伺いいたします。
[PREPARATION]の段階にご納得いただきましたら合計金額を頂戴し制作スタートです。
・作品完成の時点でお送り先をご連絡いただき、送料をお振込みいただきます。
・別料金にて、作品の額装も承ります。

CONTACT
Please feel free to contact us via the CONTACT FORM first.
まずはお気軽にコンタクトフォームよりお問い合わせください。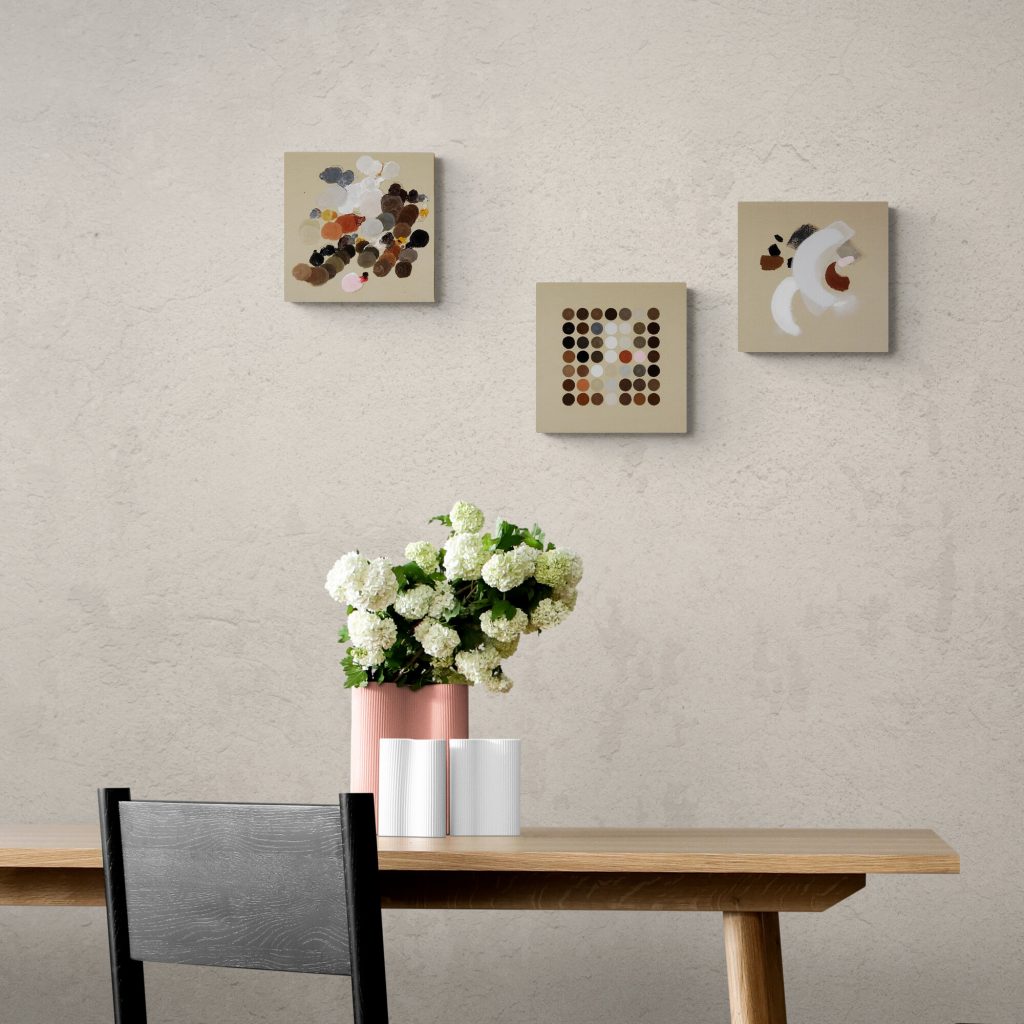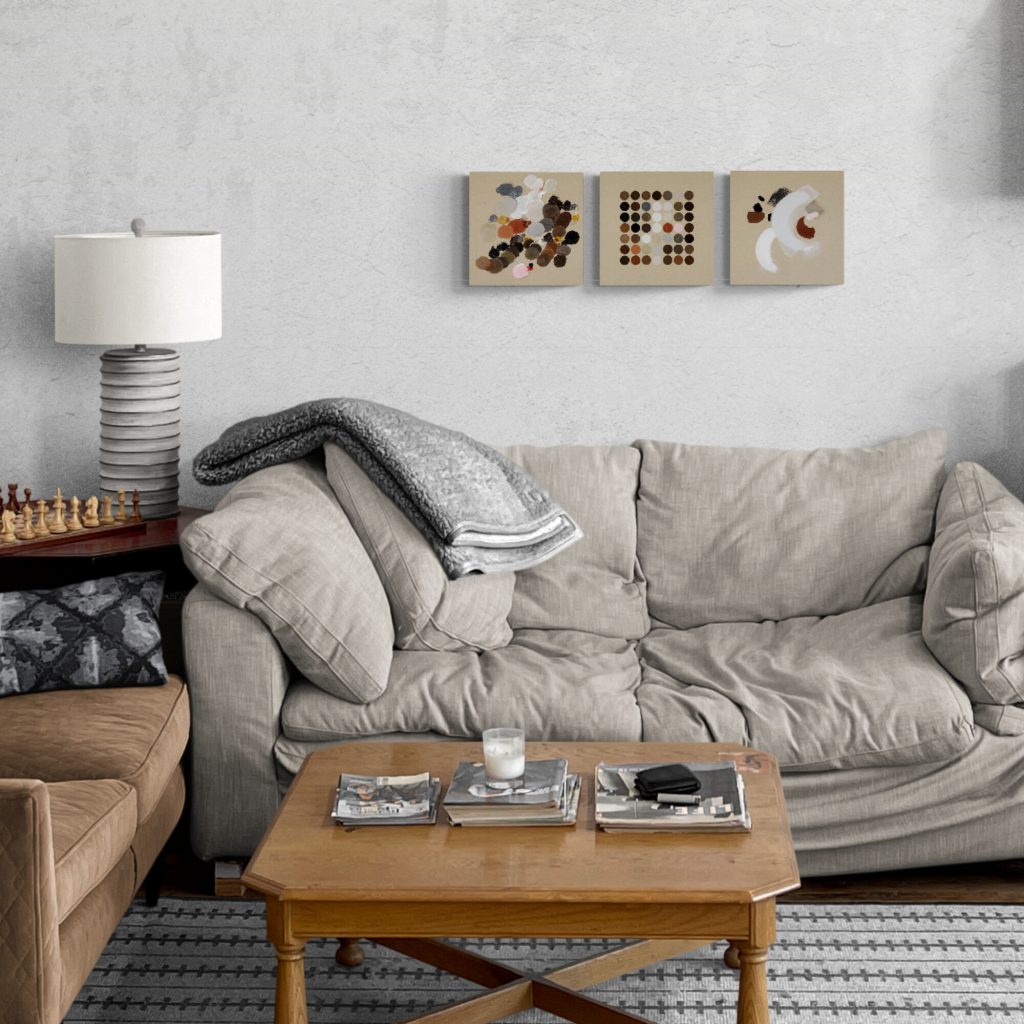 ---