"Touch the boundary"
11 – 23 October 2014, Contemporary Art Gallery Zone, Osaka
For the occasion of my solo show, this series collected the colours of the scenery while walking around in the old market (Sakurai Ichiba) where the gallery is located. I chose the motif from the streets and landscapes I actually walked and the activities of the people in those cities, in order to show "what depicted is something that is in close contact with the artist's real life (= world = landscape)". I used the digital way of processing the pictures into mosaics, then the analogue way of painting it with extracted colours using paints.
Finally, it was used in an artwork painted on three sides of the walls of the gallery, which is opened in a U-shape with no wall on one side to the street. This action of painting was recorded in a video, and the walls were covered in white at the end before opening the exhibition.
With each wall as a boundary (= contact point), this installation work is designed to allow visitors to view the scenery on the other side of the boundary by comparing it with the actual market using their memories, imagination, and images. It attempts to highlight the viewer's imagination and ability to guess the other side by covering most of the work in white with as little explanatory elements as possible. This idea was adopted in his works from about 2014 to 2017.
11/10/2014 Miki Wanibuchi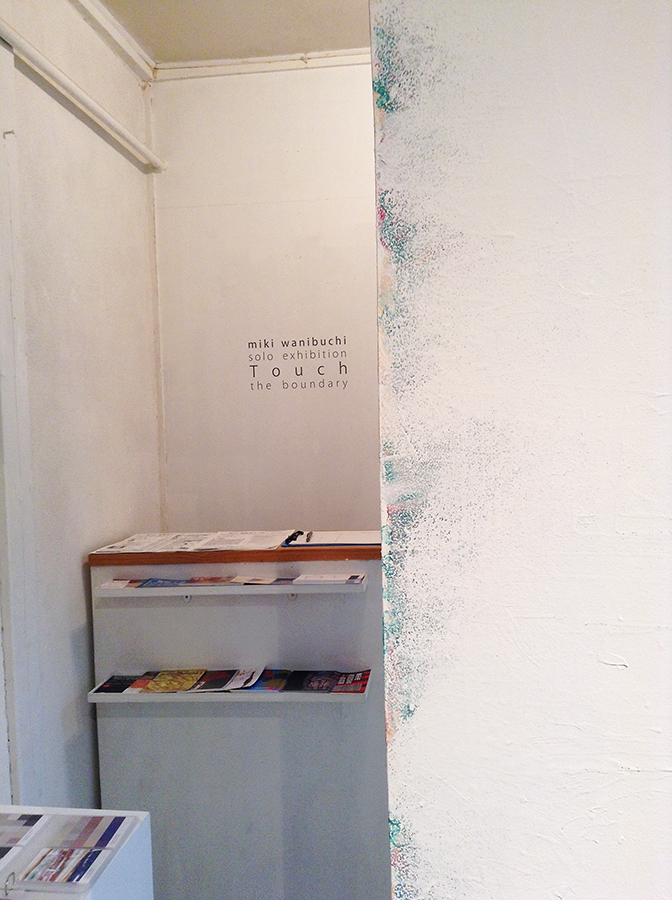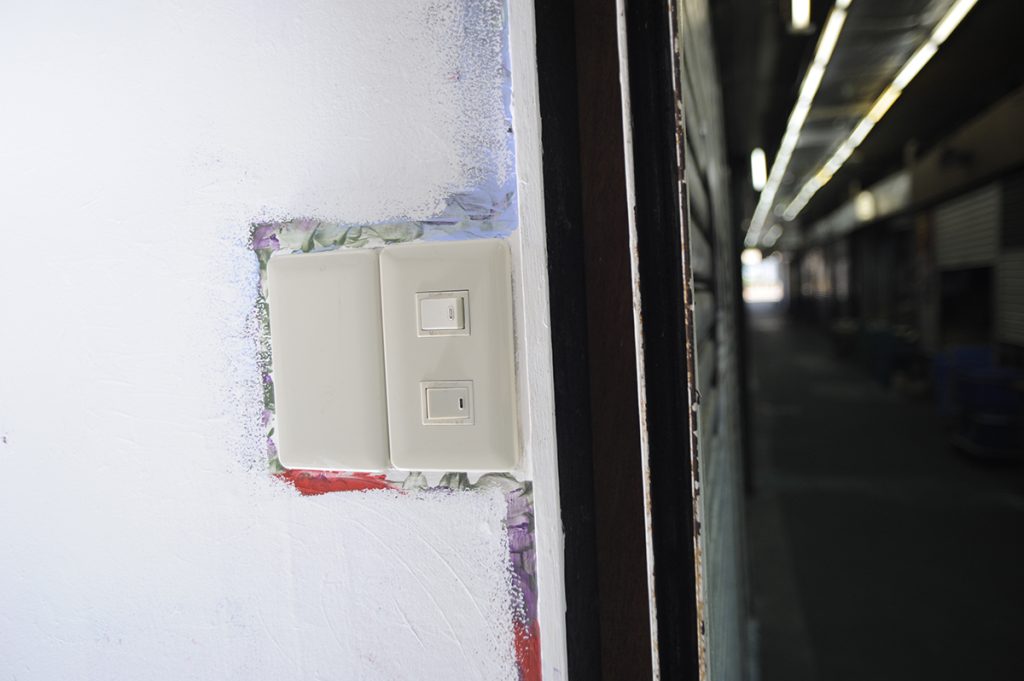 個展の開催にあたり、ギャラリーの入る古い市場(桜井市場)内をあるいて風景の色を収集したシリーズ。「そこに描かれるものは作者のリアルと密接に触れている事柄(=世界=風景)である」ということを示すためのモチーフを、わたし自身が実際に歩いた街や風景、その街の人々の営みから選択している。素材写真をデジタルでモザイク処理し、アナログの絵の具で色を描き出す手法を用いている。
"「市場」という日常的な空間の中"に開かれた"境界線の無い"ギャラリーという謳い文句のギャラリーで、実際に通りに面した一面には壁がなくコの字型に開かれていた。桜井市場で集めた色を三方の壁に絵の具で描き、その行動記録をビデオで撮影したのち、白くおおい隠した作品。それぞれの壁を境界線(=接点)とし、その向こう側の風景を各々の記憶・想像力・イメージで実物の市場と照らし合わせながら鑑賞していただくことを想定したインスタレーション作品。ほとんどを白くおおい、極力説明的要素を省いた作品によって、観賞者の想像力や向こう側を推し量る力を際立たせようと試みている。この考えは2014年~2017年ごろまでの作品で採用している。
11/10/2014 わにぶちみき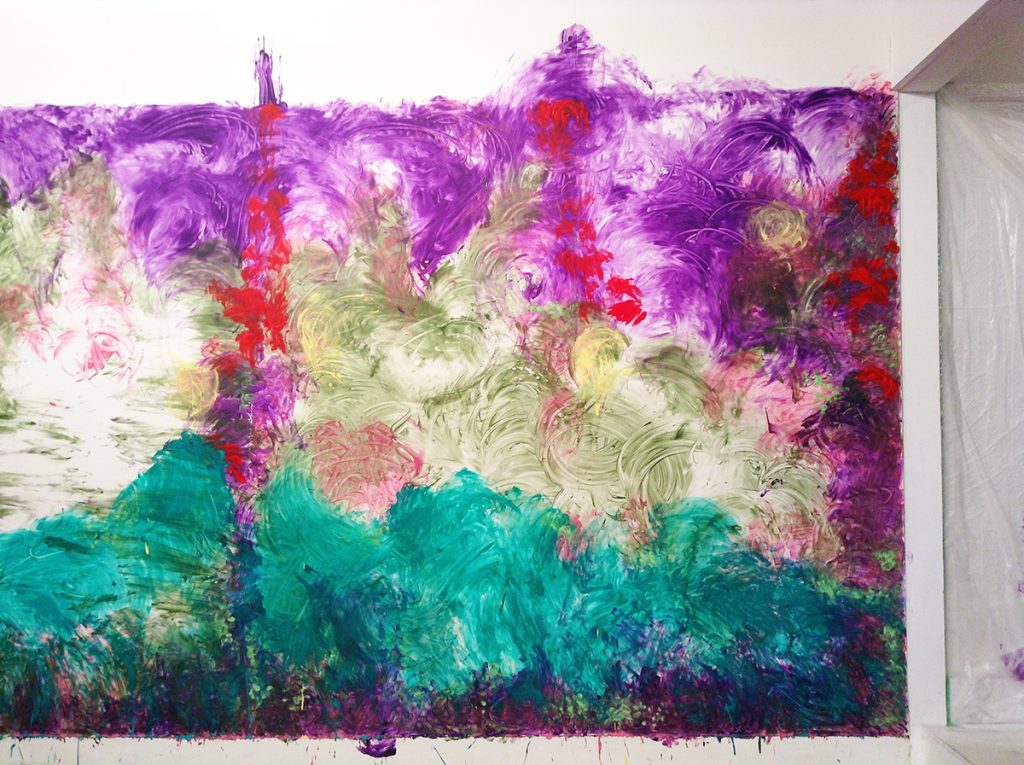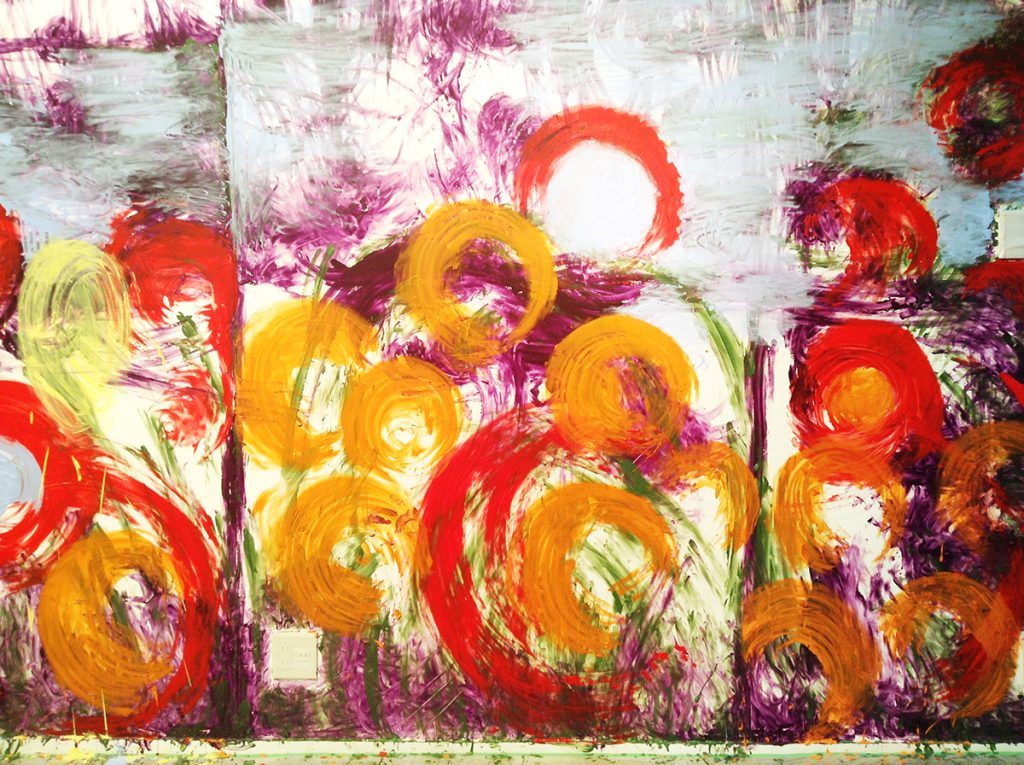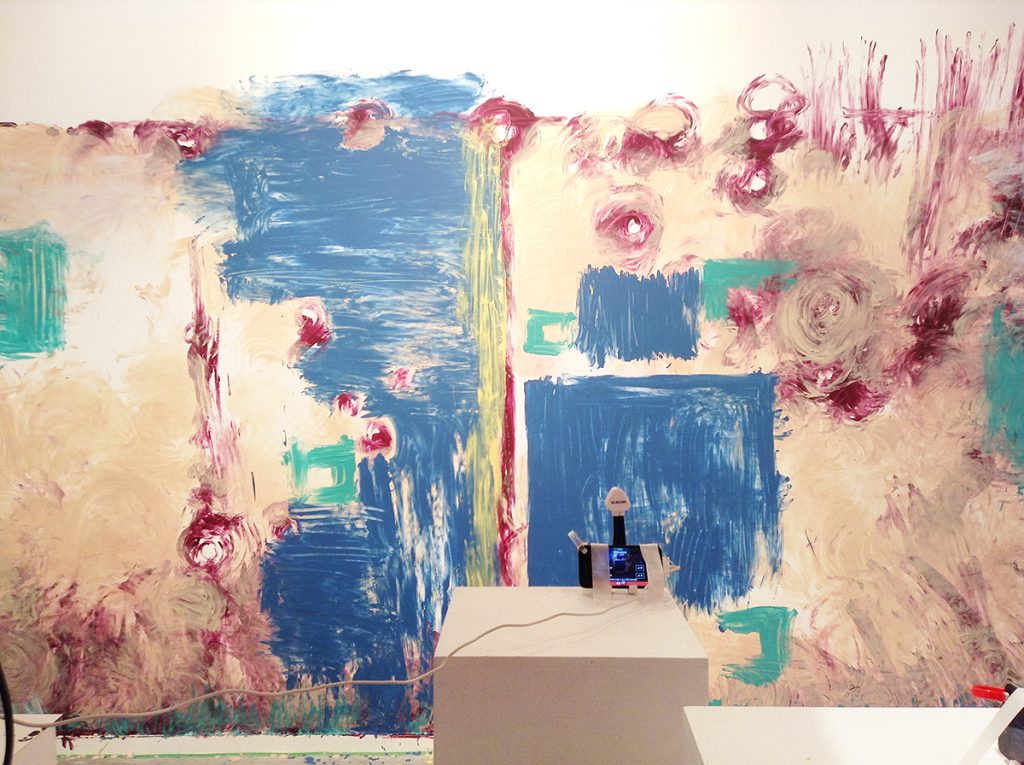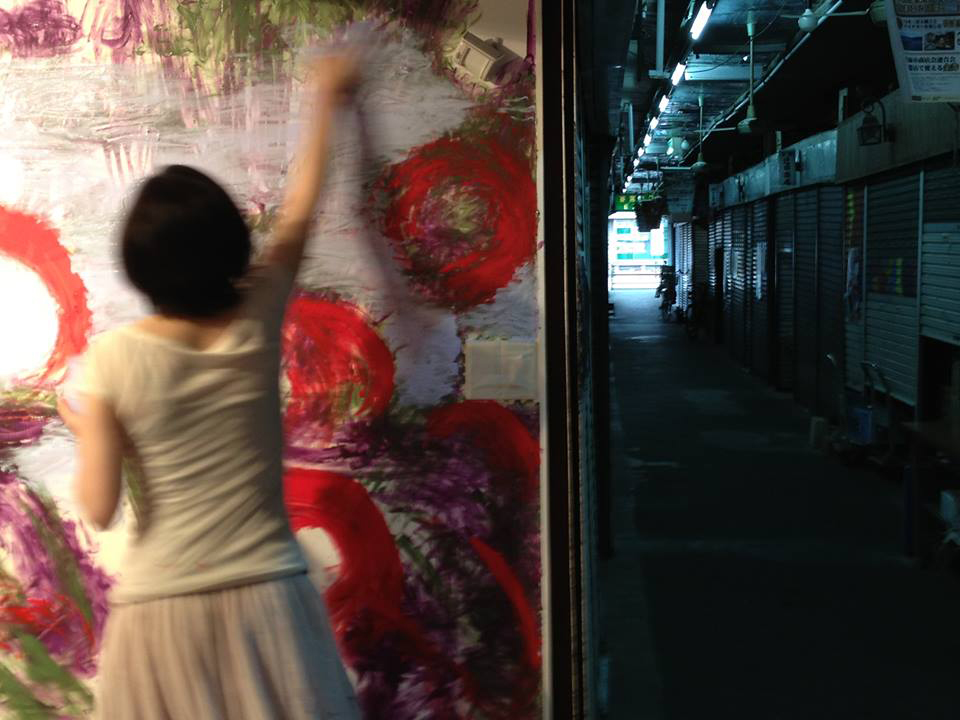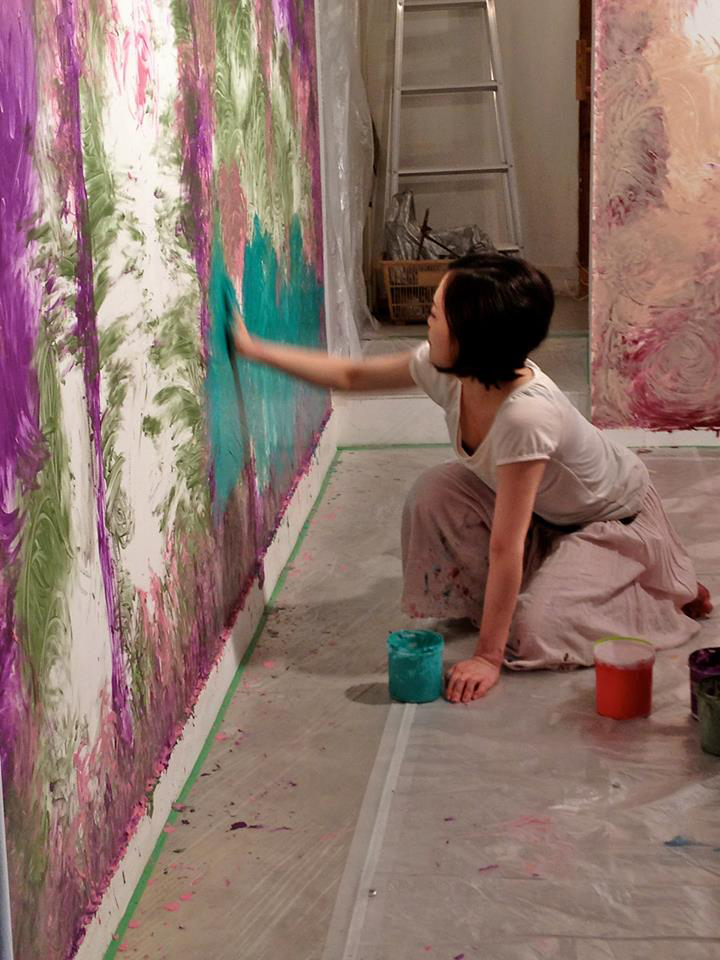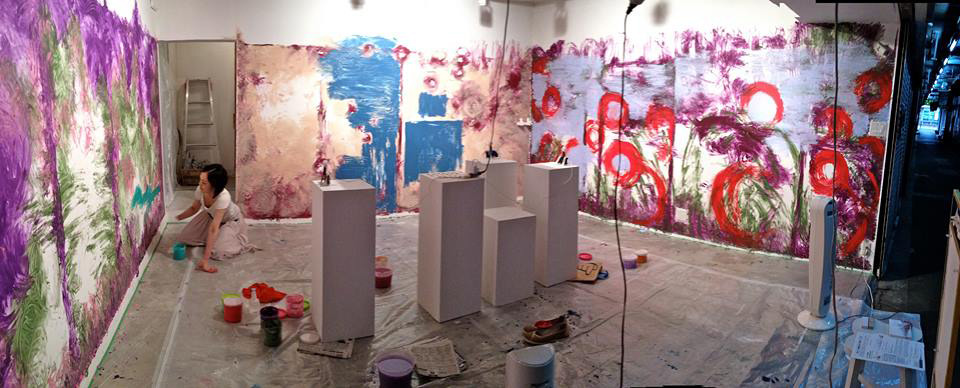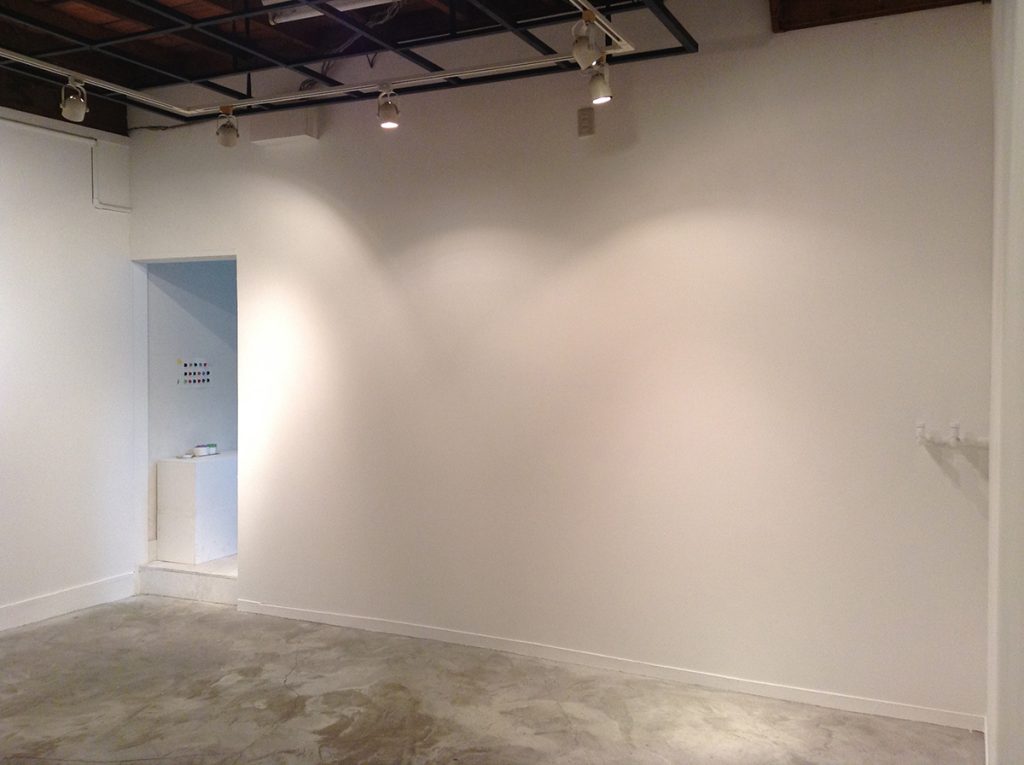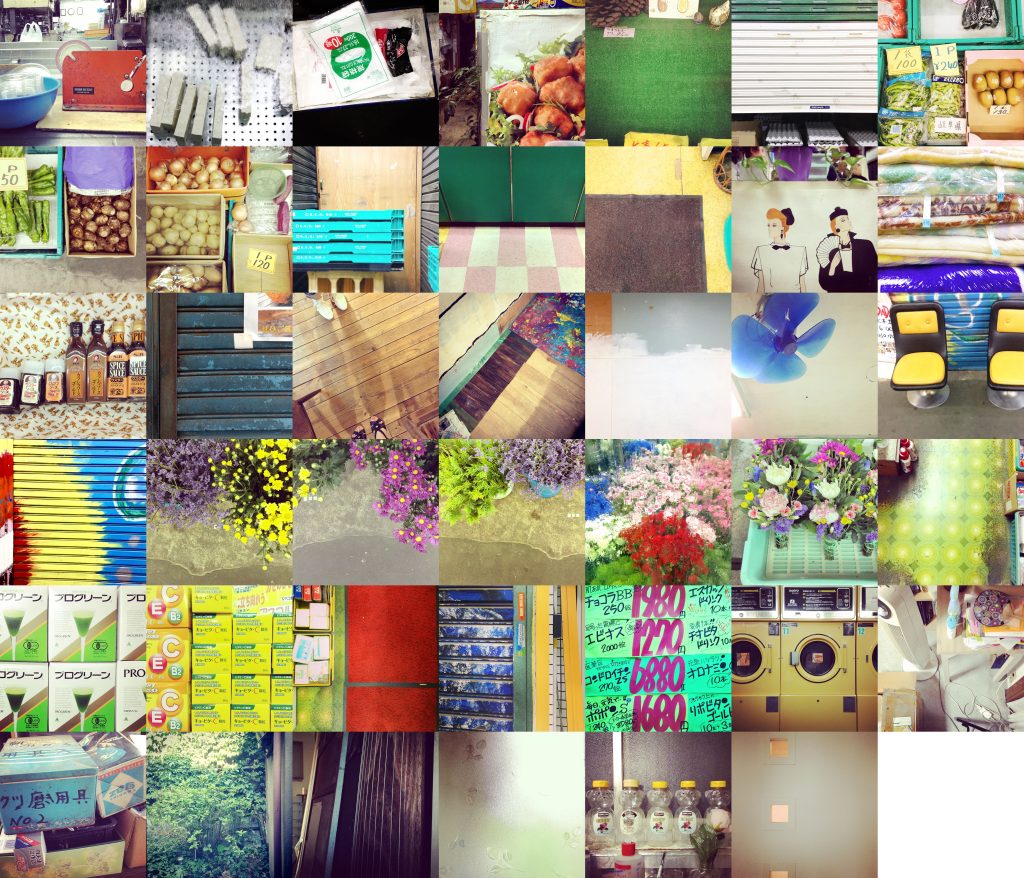 ---
Touch the boundary, North – South – Private Zone / Size variable / 2014
Photo by Go Murahigashi ( Photo #07 )
---