"Walking in Tenma Project"
For the occasion of exhibiting at Gallerism 2014 (5 – 11 May at Keihan City Mall, Osaka), this series collected the colours of the scenery while walking around the venue, Keihan City Mall and Tenma. I chose the motif from the streets and landscapes I actually walked and the activities of the people in those cities, in order to show "what depicted is something that is in close contact with the artist's real life (= world = landscape)".
I used the digital way of processing the pictures into mosaics, then the analogue way of painting it with extracted colours using paints. It is based on a recorded photo that was taken for 100 days before the exhibition. Viewers can see the works arranged in the space under the stairs while climbing up stairs. The change of color is the change of seasons, the footprints and thoughts of the artist, and the process of production itself. I hoped that the viewer who traced the steps would be able to imagine the landscape beyond the accumulation of time.
05/05/2014 Miki Wanibuchi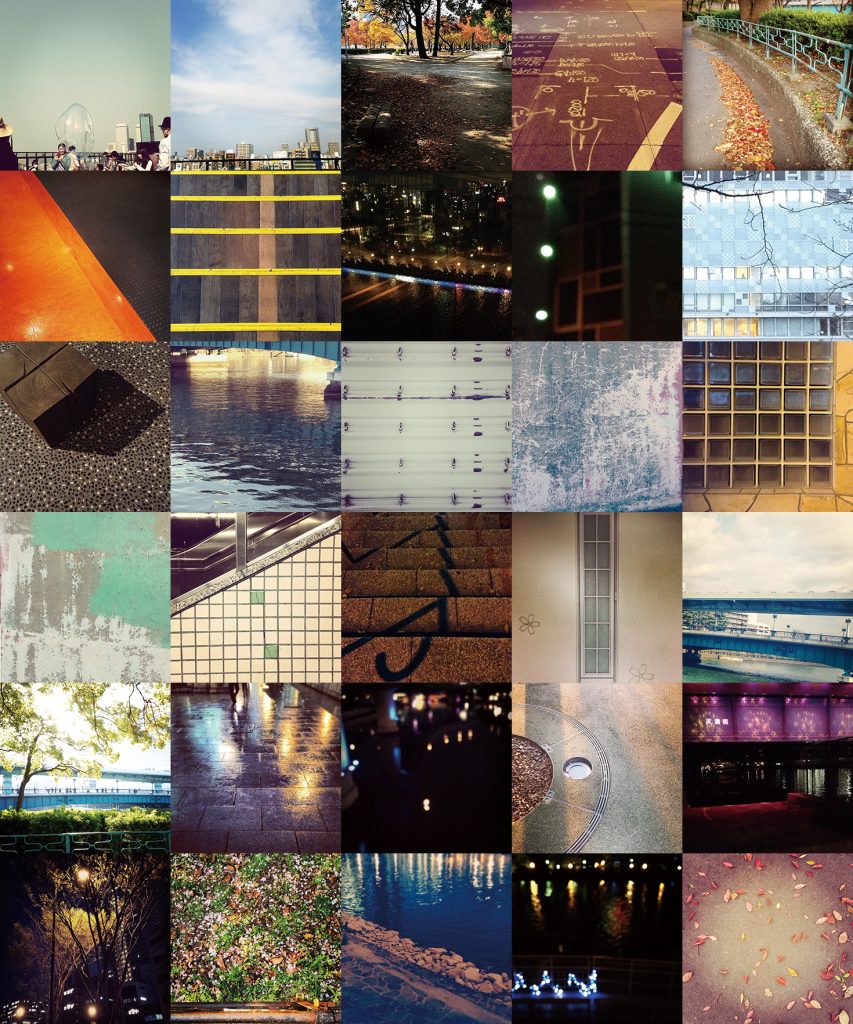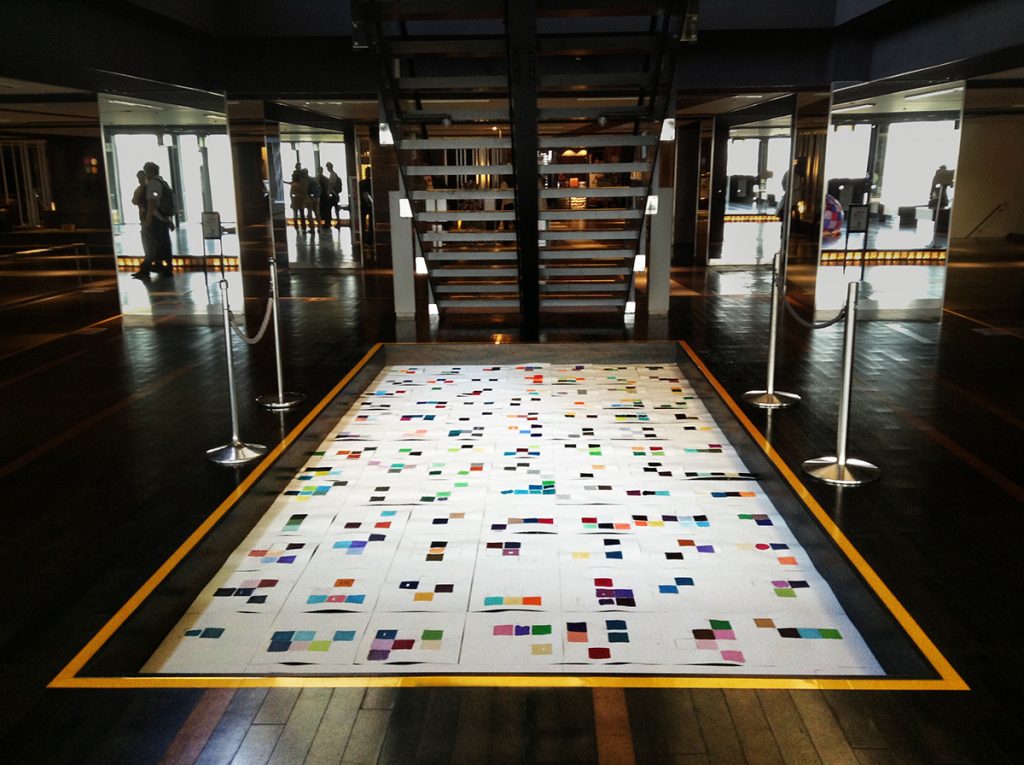 gallerism 参加にあたり、会場である京阪シティモールと天満周辺をあるいて風景の色を収集した シリーズ。「そこに描かれるものは作者のリアルと密接に触れている事柄(=世界=風景)である」ということを示すためのモチーフを、わたし自身が実際に歩いた街や風景、その街の人々の営みから選択している。
素材写真をデジタルでモザイク処理し、アナログの絵の具で色を描き出す手法を用いている。1日1枚と決め展示まで100日間あるいた記録写真を基にしている。階段下のスペースに並べた作品を、観賞者は階段をのぼりながら観ることができる。その色の変化は季節の移り変わりでもあり、作者の足跡と思考、制作のプロセスそのものでもある。階段をのぼりながらそれをなぞる観賞者には、その時間の積み重ねの向こうにある風景を想像してもらうことを期待した。
05/05/2014 わにぶちみき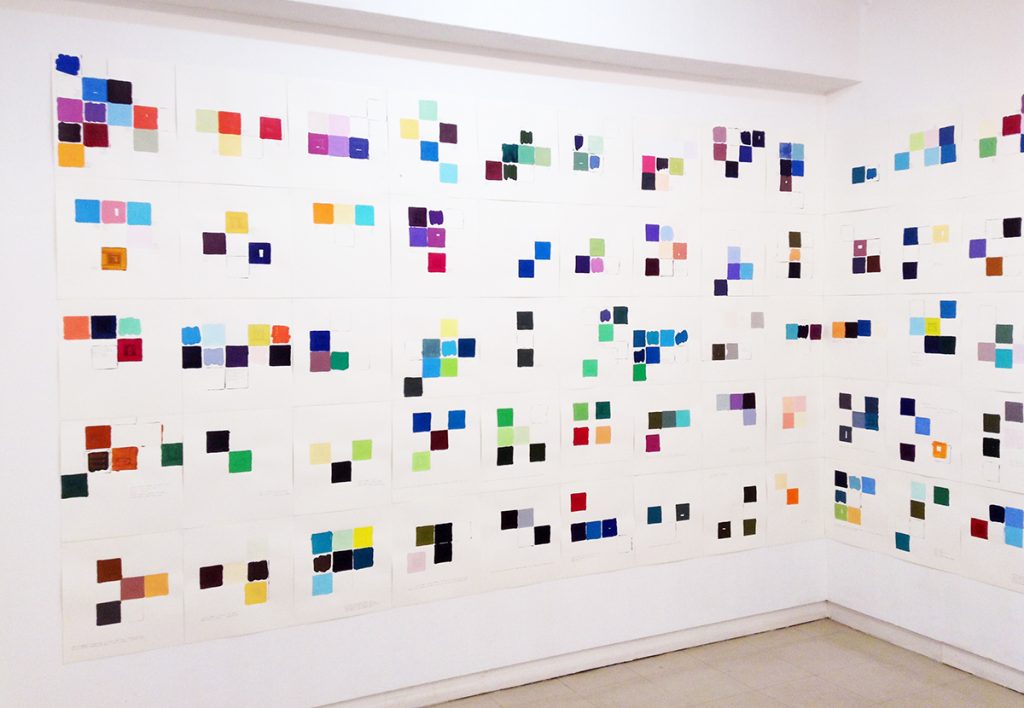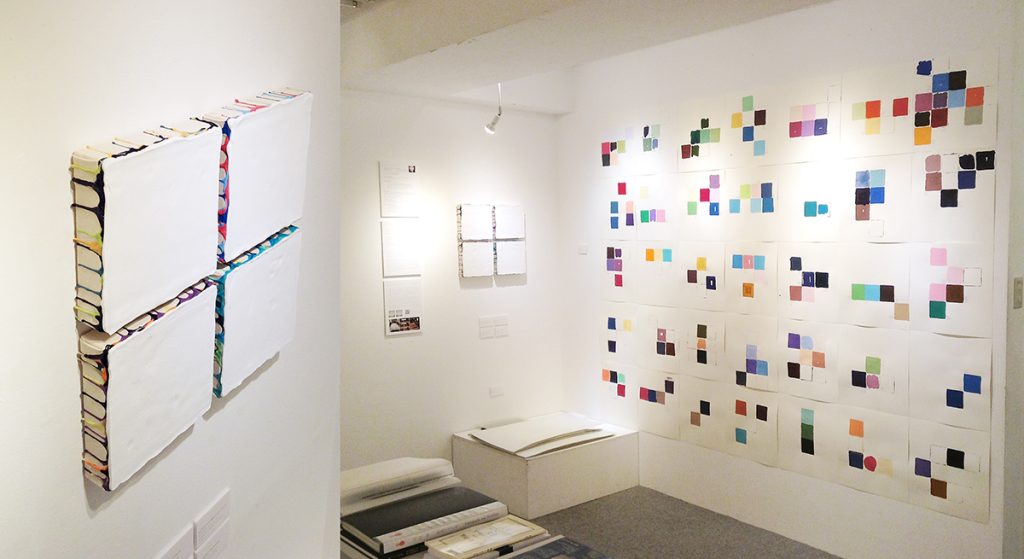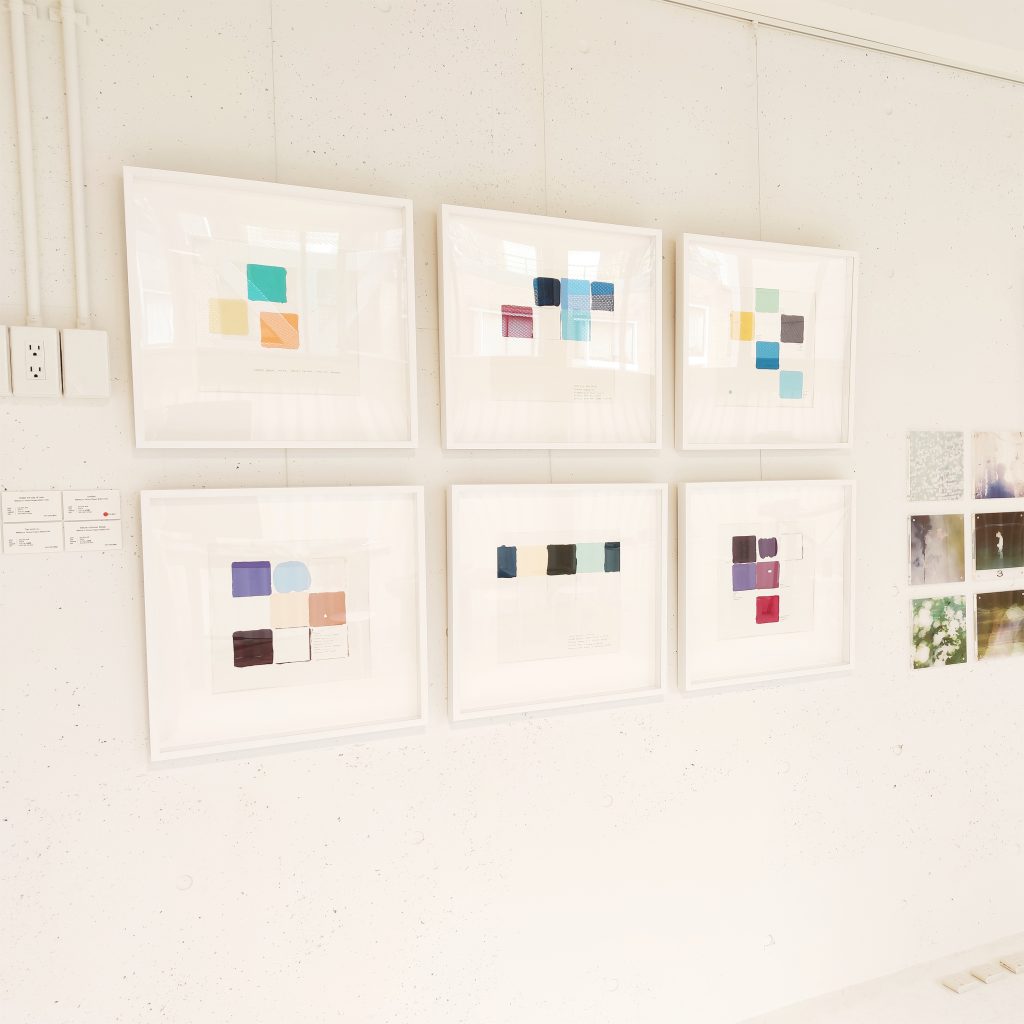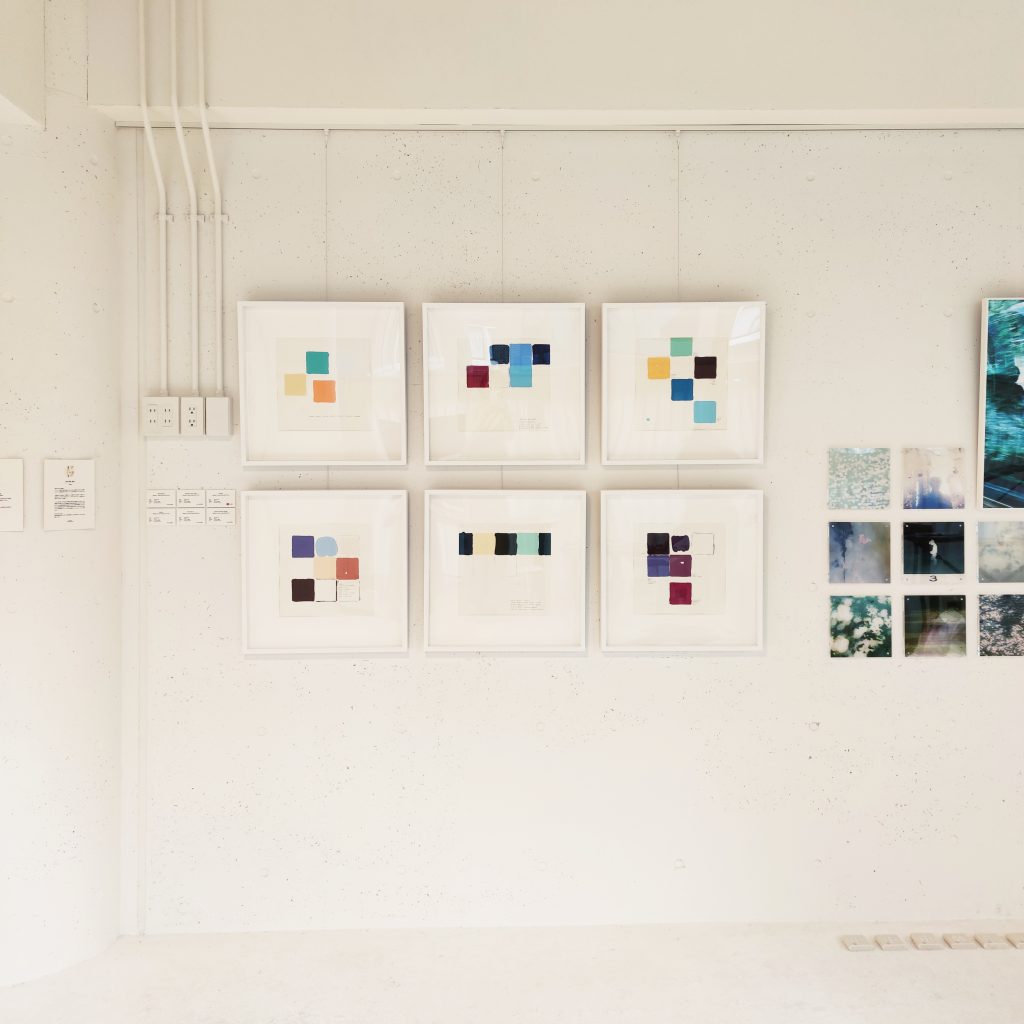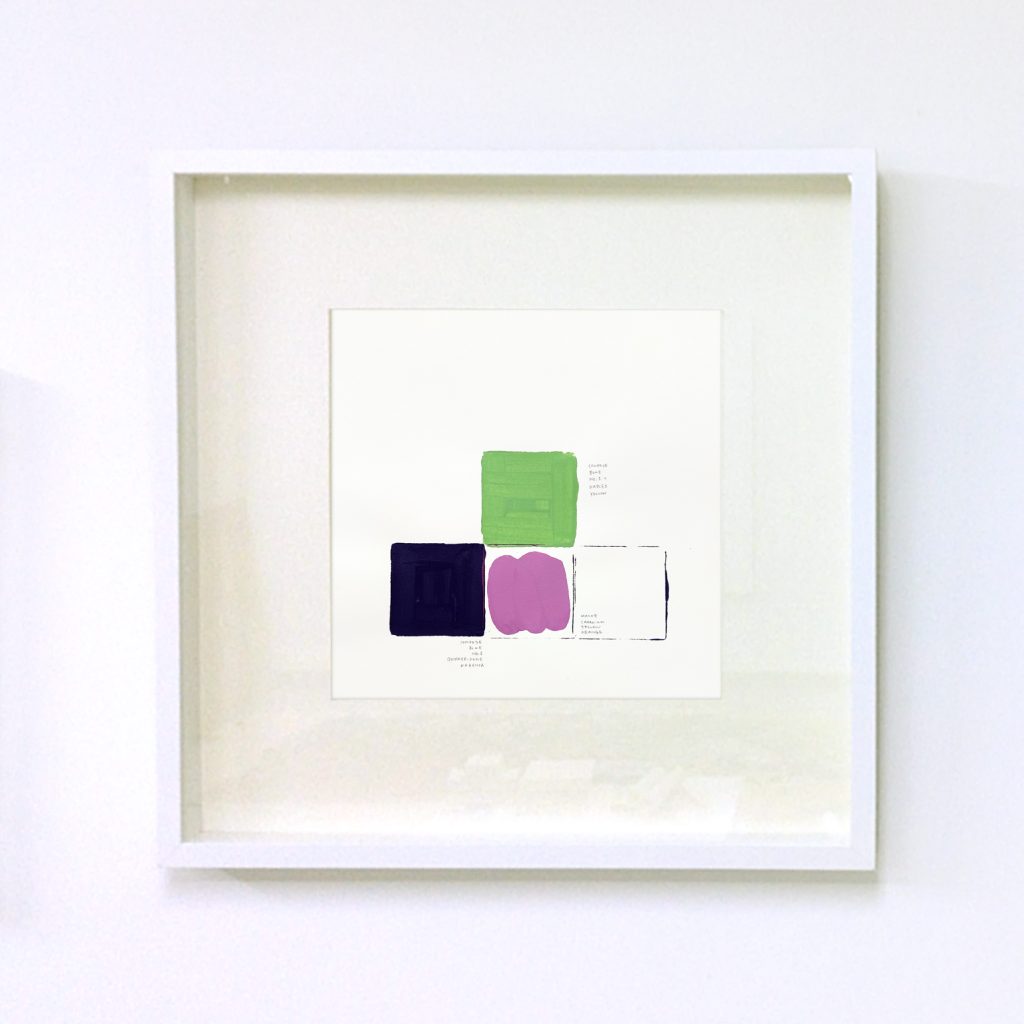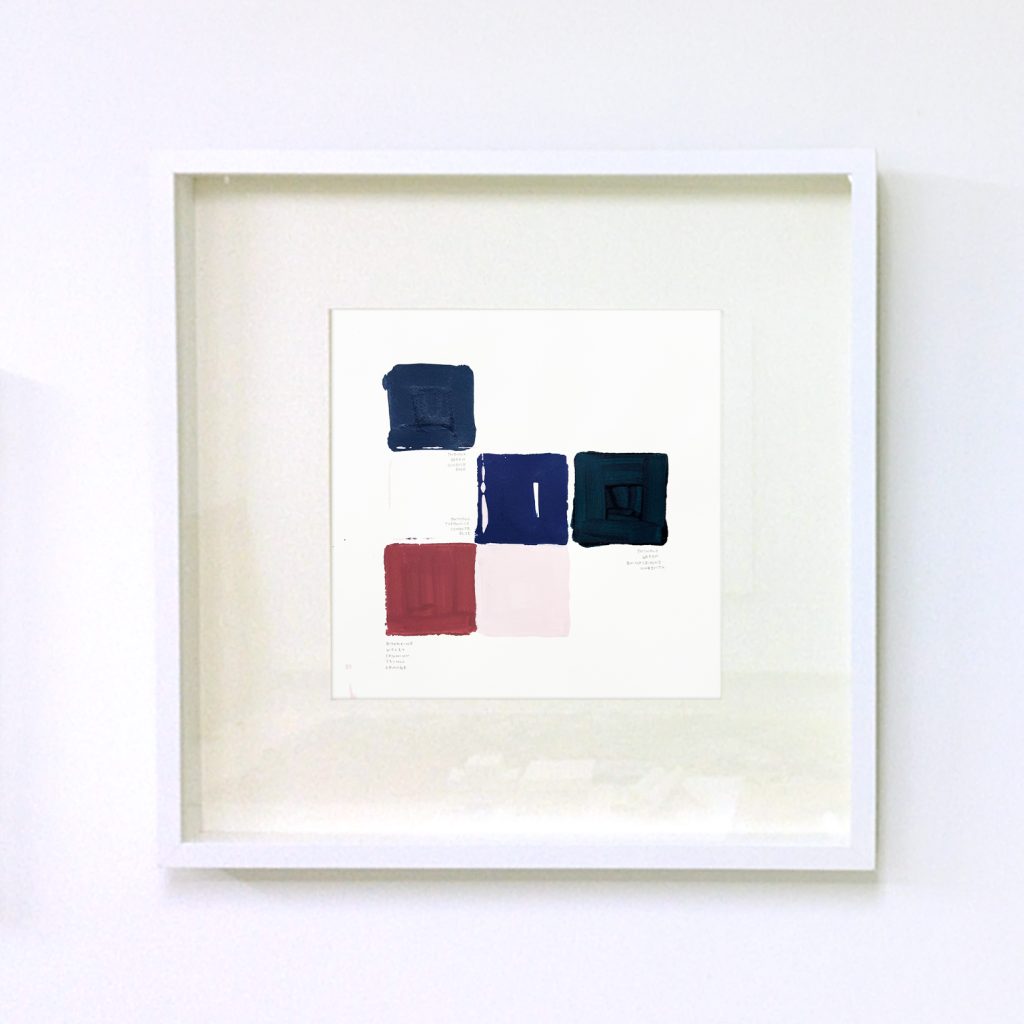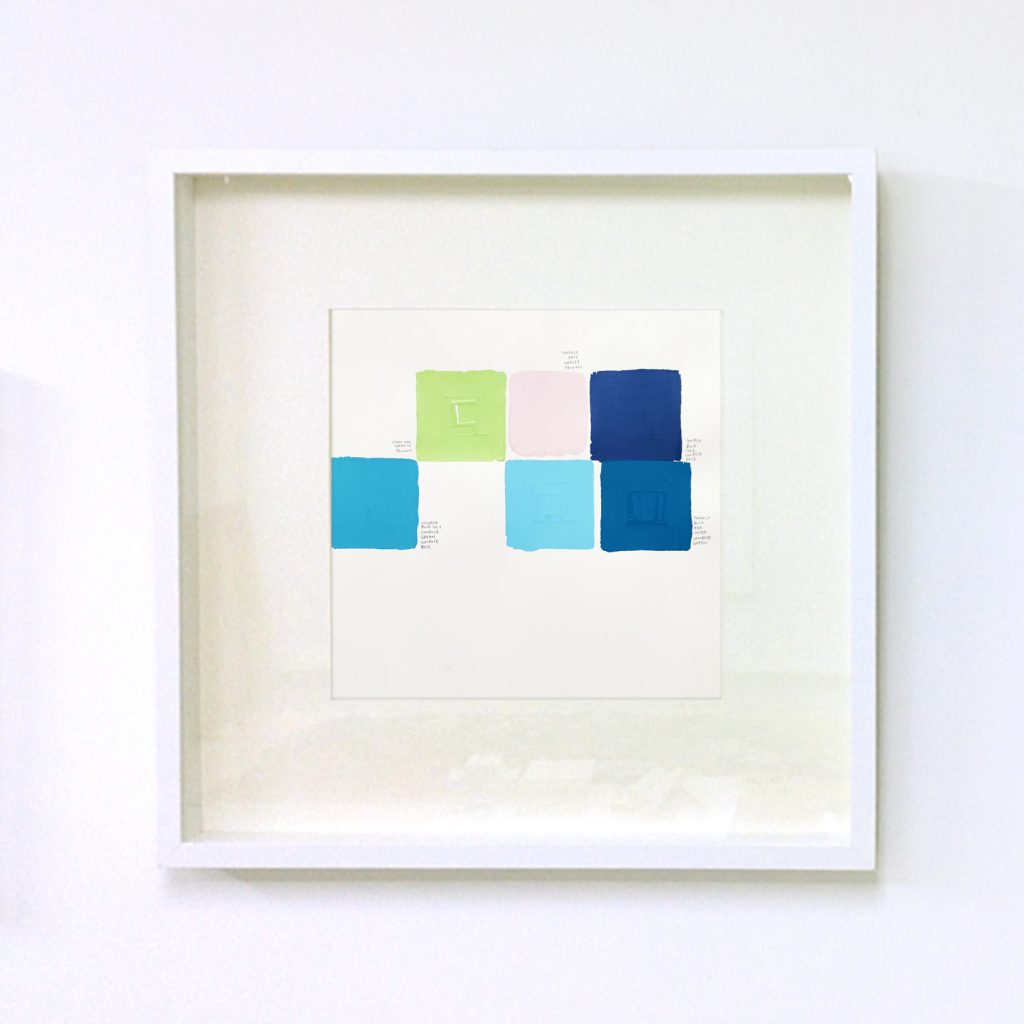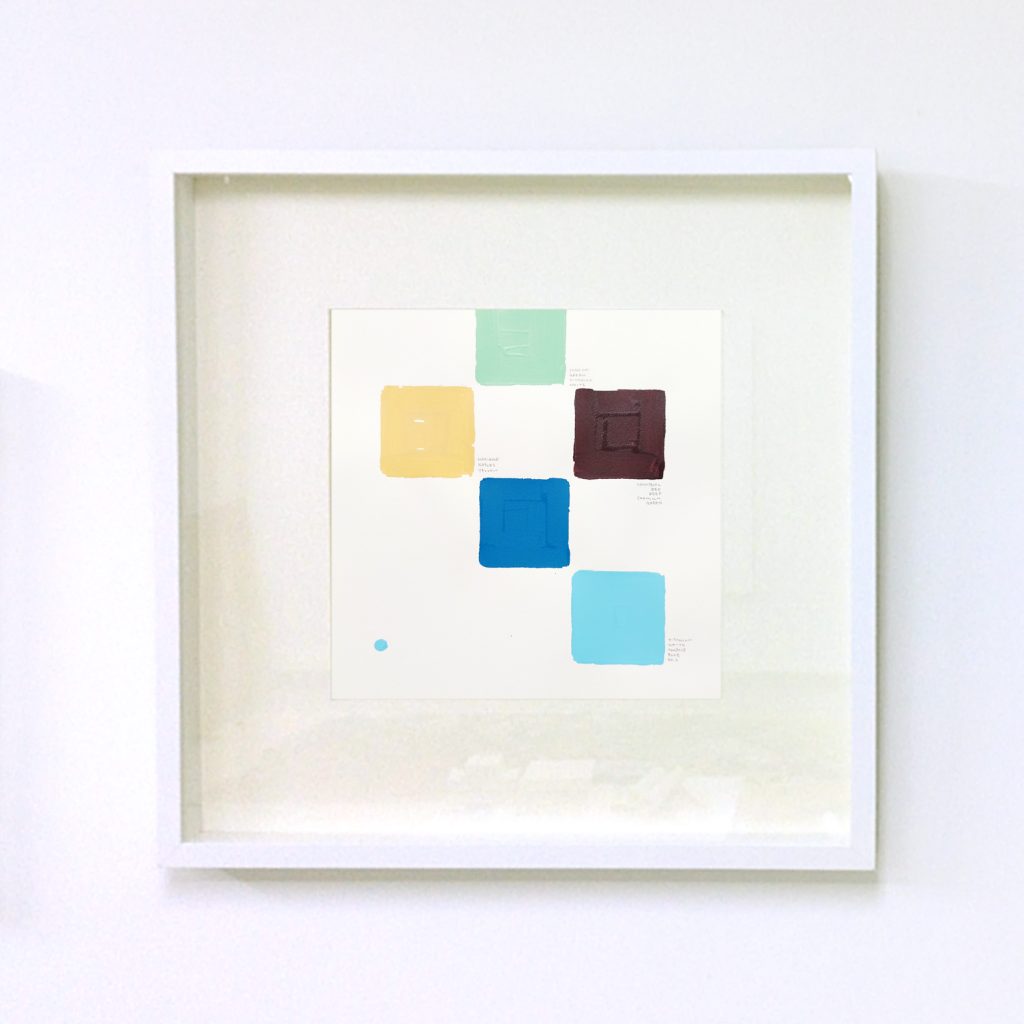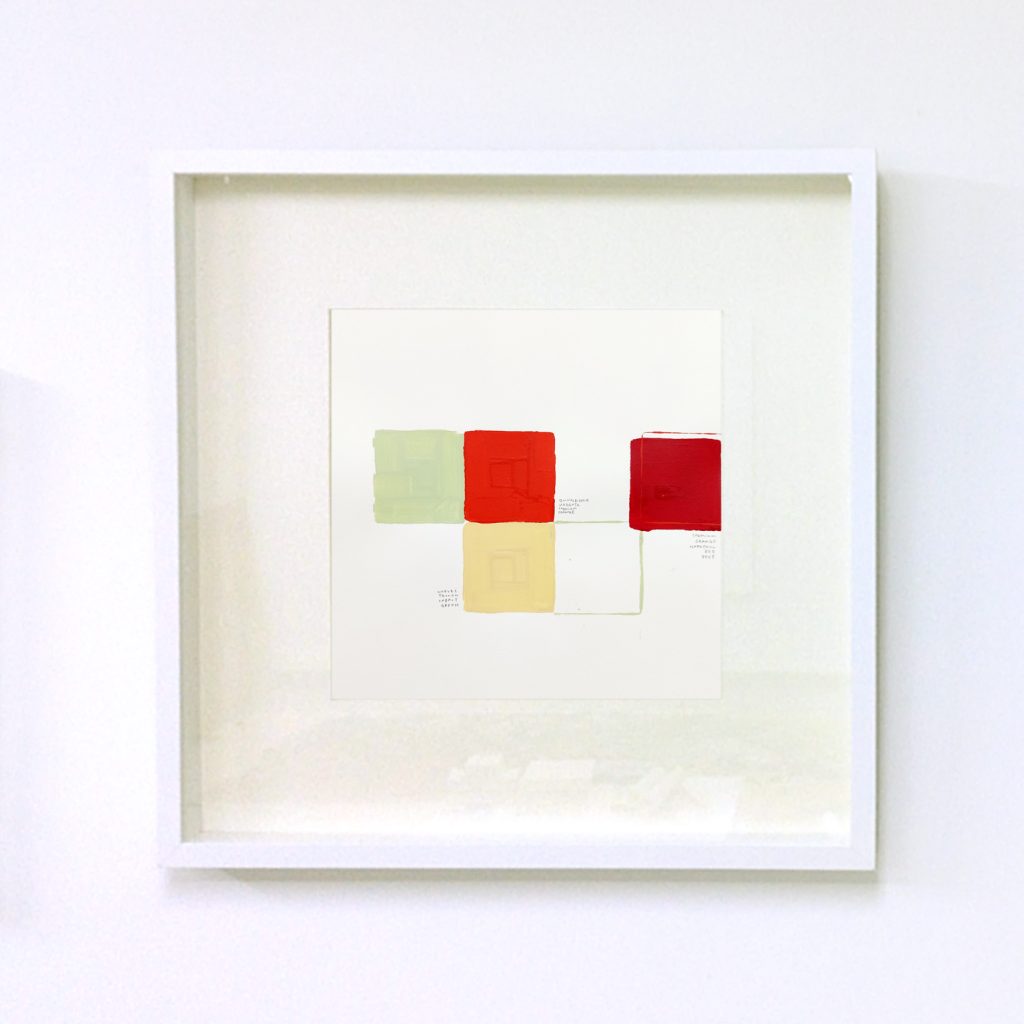 ---
About to be…, Walking in Tenma Project #078-100 / 50x50x4cm framed / 2014
Chilly Spring the Late Sakura, Walking in Tenma Project #084-100 / 50x50x4cm framed / 2014
Spring Gradation, Walking in Tenma Project #090-100 / 50x50x4cm framed / 2014
Untitled, Walking in Tenma Project #097-100 / 50x50x4cm framed / 2014
Untitled, Walking in Tenma Project #099-100 / 50x50x4cm framed / 2014
---