"REVIVE"
The series "REVIVE" is based on the records of daily life and meals before and after stomach surgery in 2019. It features two images of before and after the meal, arranged together in one painting. Photos of every breakfast, lunch and supper were taken during hospitalisation before and after the surgery. Then I have processed the photos into mosaics, extracted colours from them, and faithfully painted dots with it. Diptych style of painting and palette in 2020, and triptych style of three types of painting are adopted in 2021.
* Refer to | 2021-22 WORKs| for more information about the "triptych" works.
Strictly speaking, I do not want the viewers to understand what is depicted, but I chose the motif from the streets and landscapes I actually walked and the actual experiences of mine, in order to show "what depicted is something that is in close contact with the artist's real life (= world = landscape)". It has been a consistent theme since around 2014.
12/10/2020 MIKI WANIBUCHI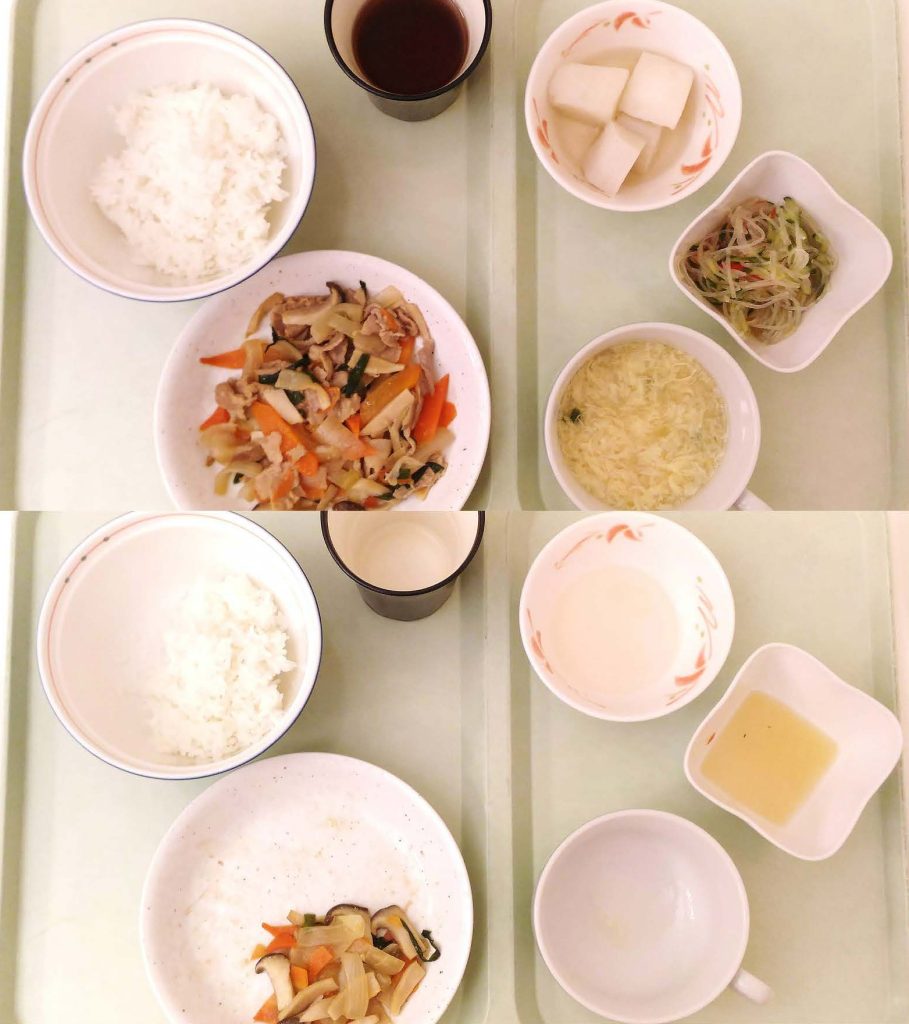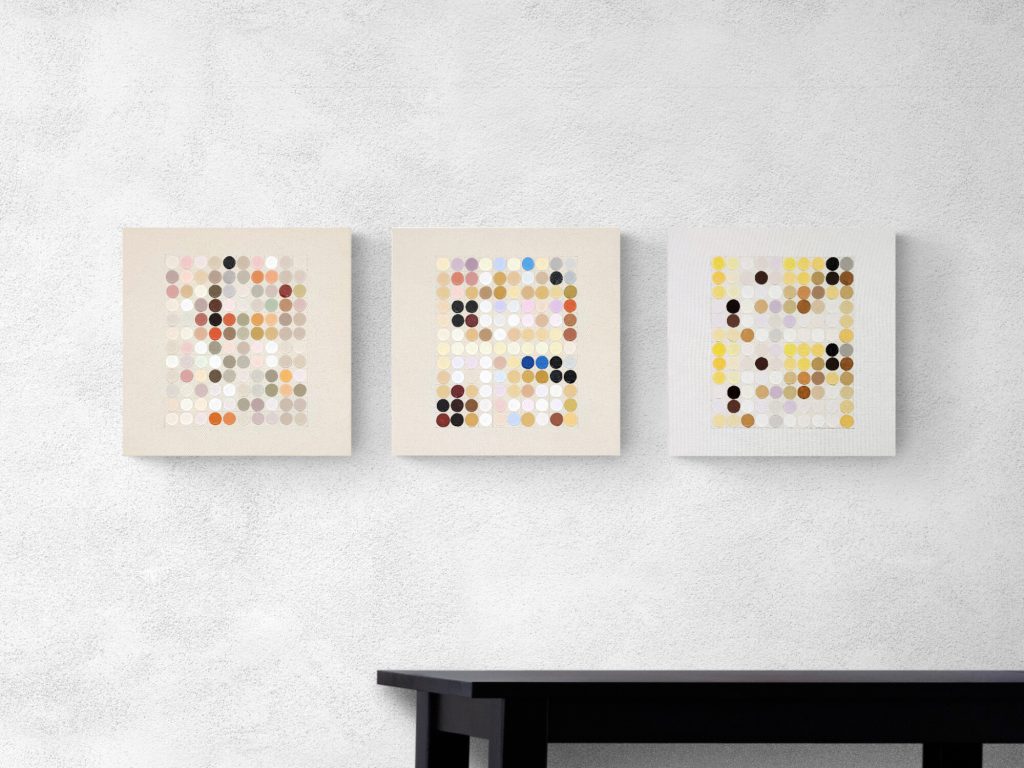 2019年に受けた胃の手術前後の日常と食事の記録を基にしたシリーズ、"REVIVE"。手術前後の入院中に、病院食を朝昼晩と撮影し、その食べる前・食べた後の画像を並列させ描いた作品をメインとしています。記録写真をモザイクに加工し、色を抜き出し、忠実に絵の具でドットを描いていくという手法をとっています。2020年はドットのペインティングとパレットのディプティック(二連作)、2021年は3要素のトリプティク(三連作)になります。
※トリプティク・シリーズは別ページ参照:|2021-22 WORKs|
厳密には「描かれたもの」を観賞者に理解してほしいわけではなく、「そこに描かれるものは作者のリアルと密接に触れている事柄(=世界=風景)である」ということを示すためのモチーフを、わたし自身が歩いた街や風景、経験したことから選択している。これは2014年ごろから一貫したテーマです。
12/10/2020 わにぶちみき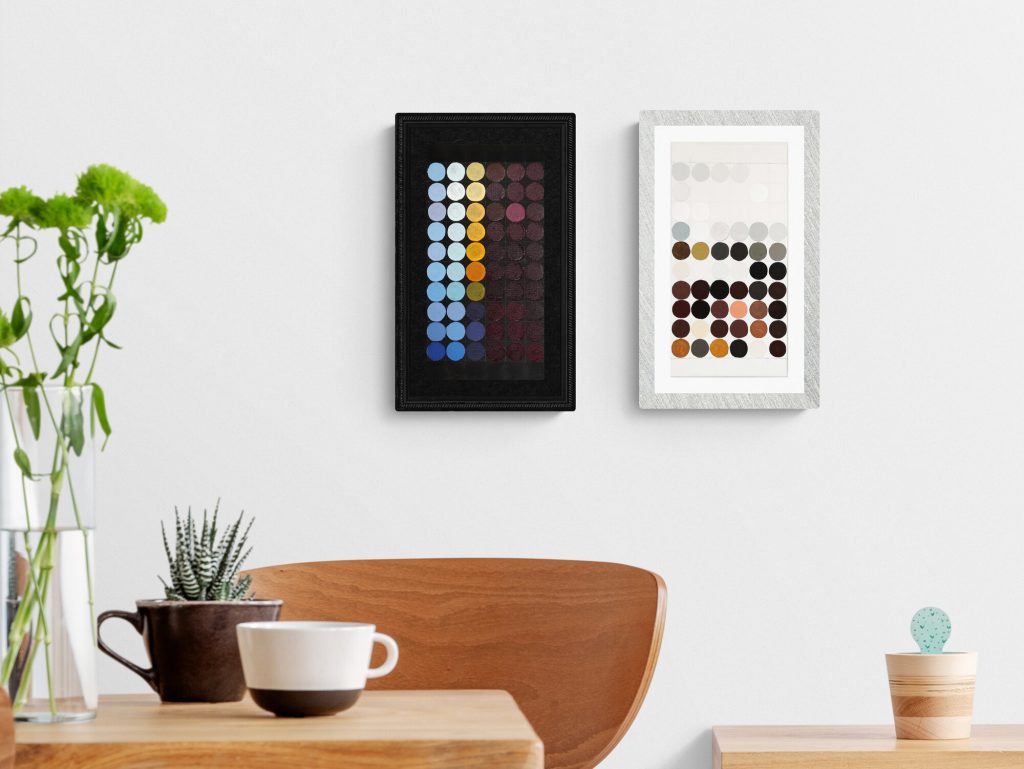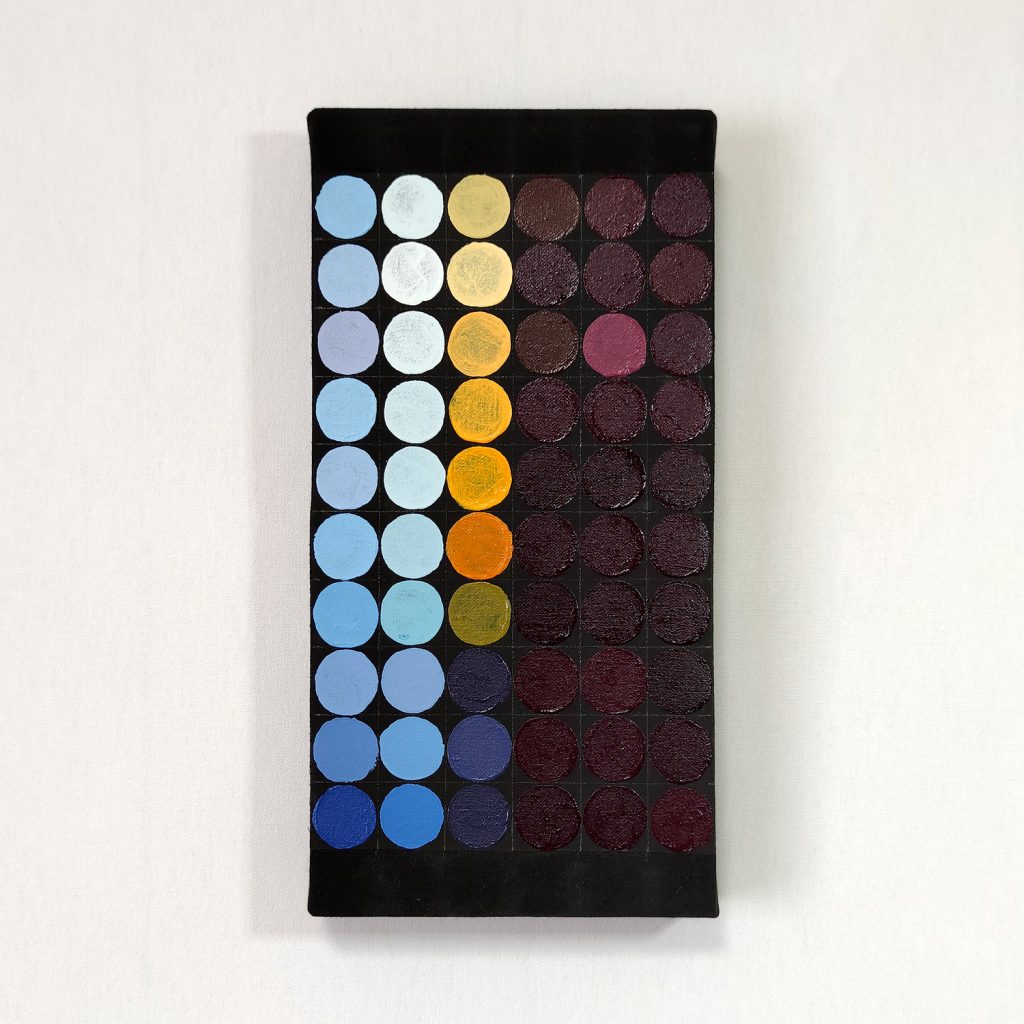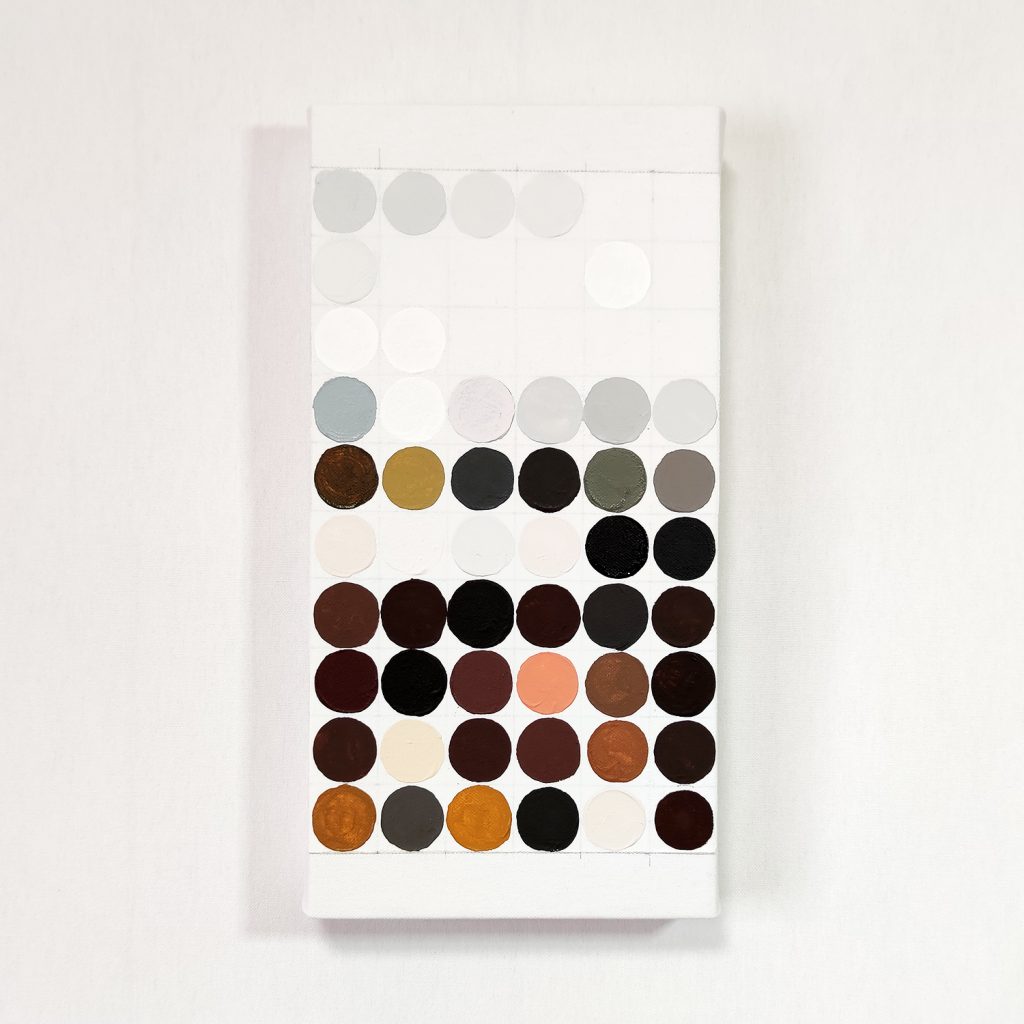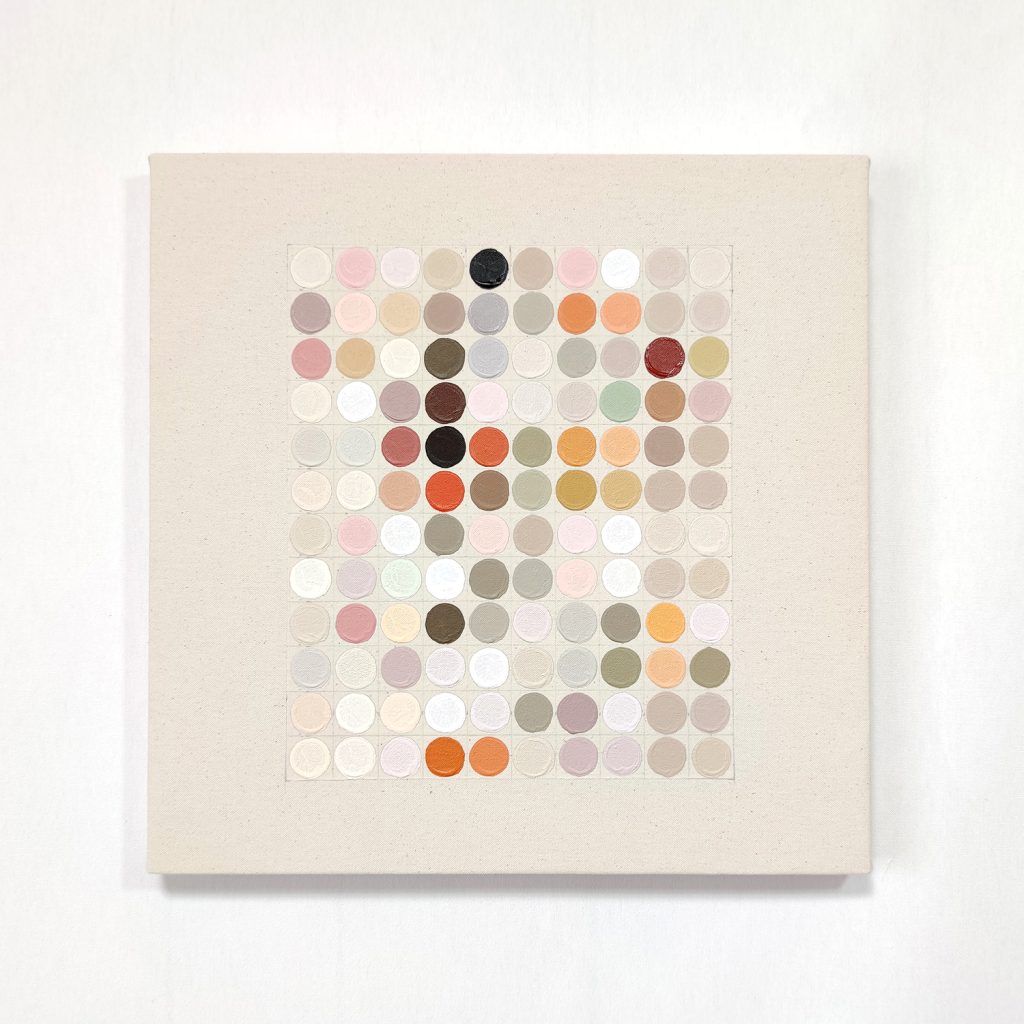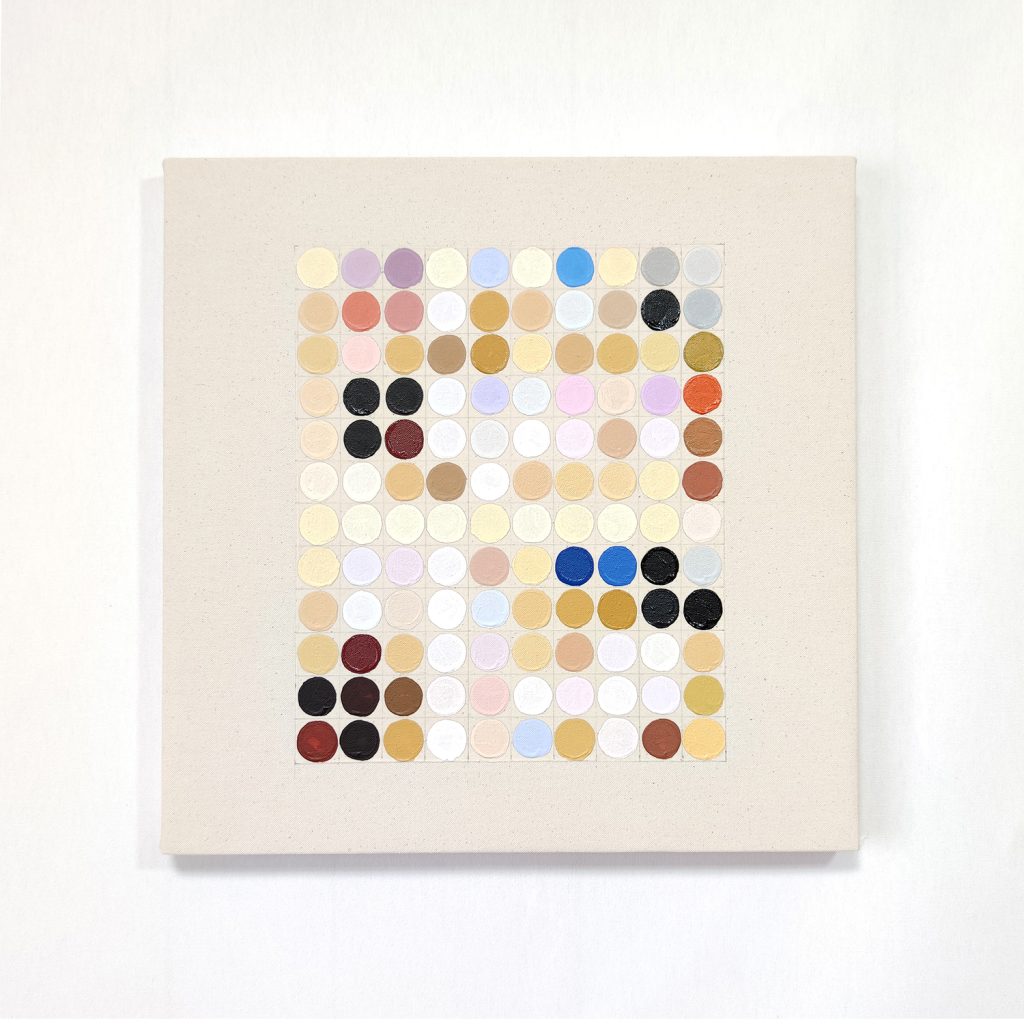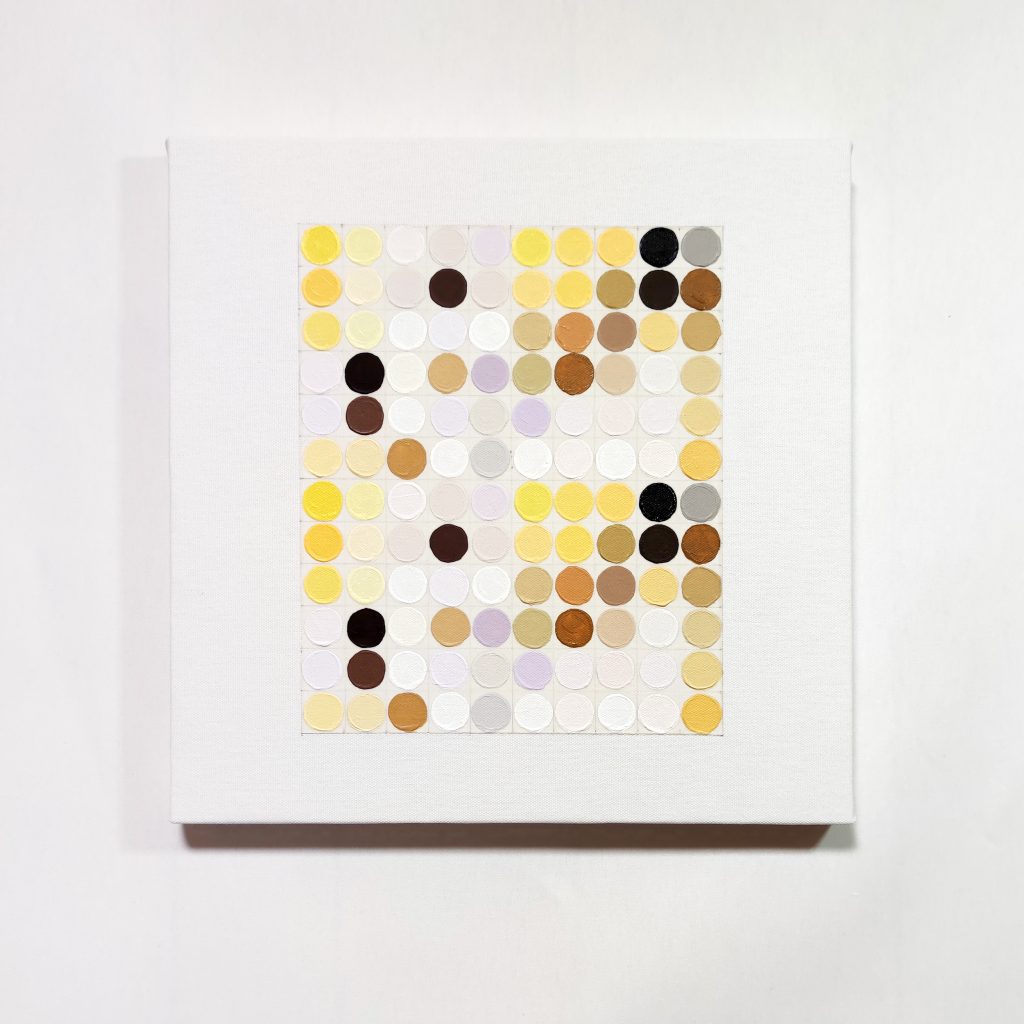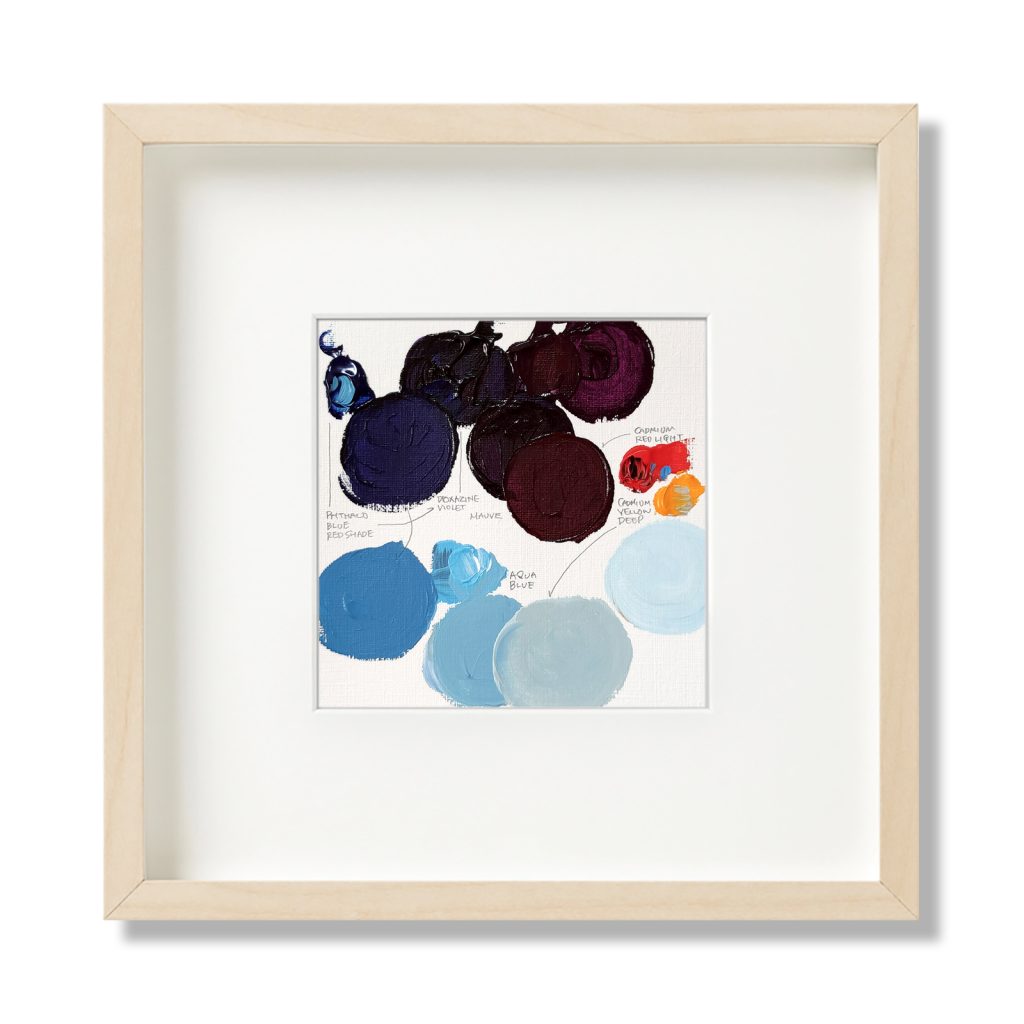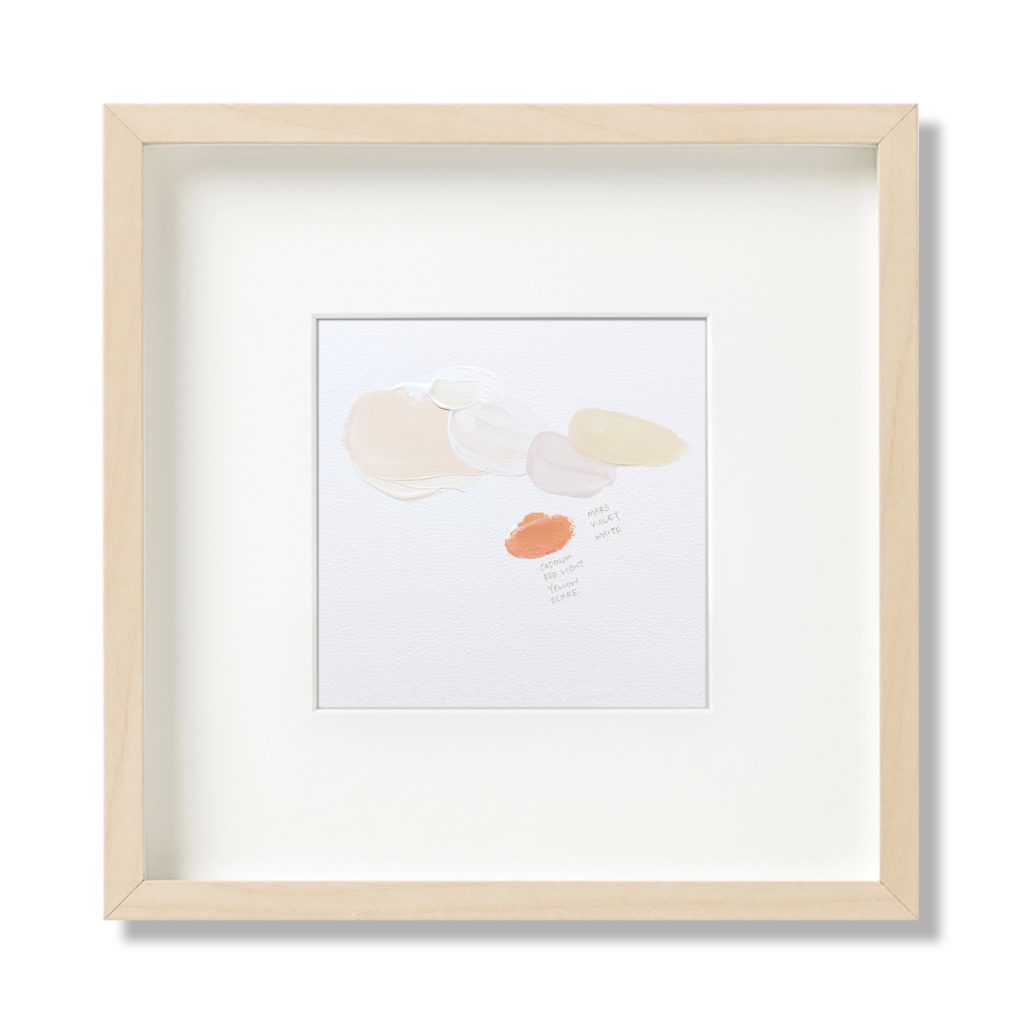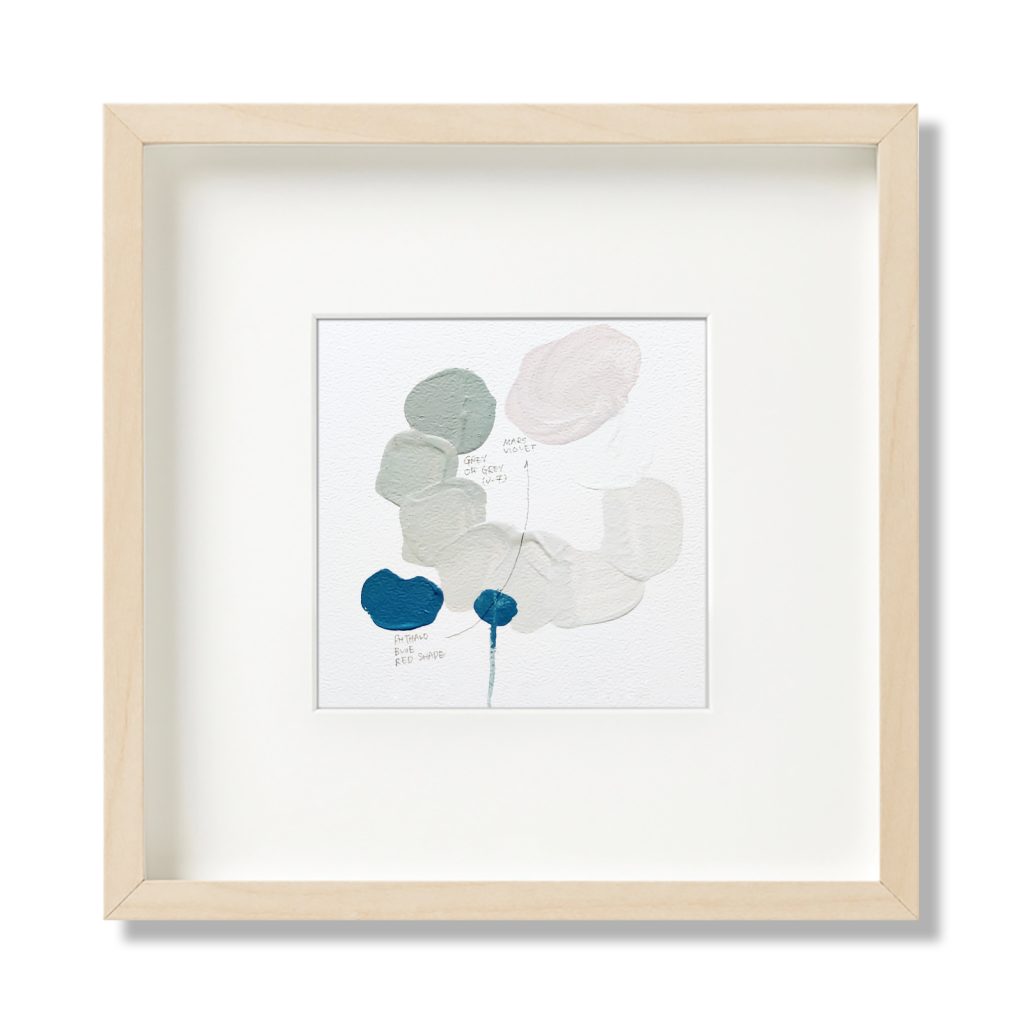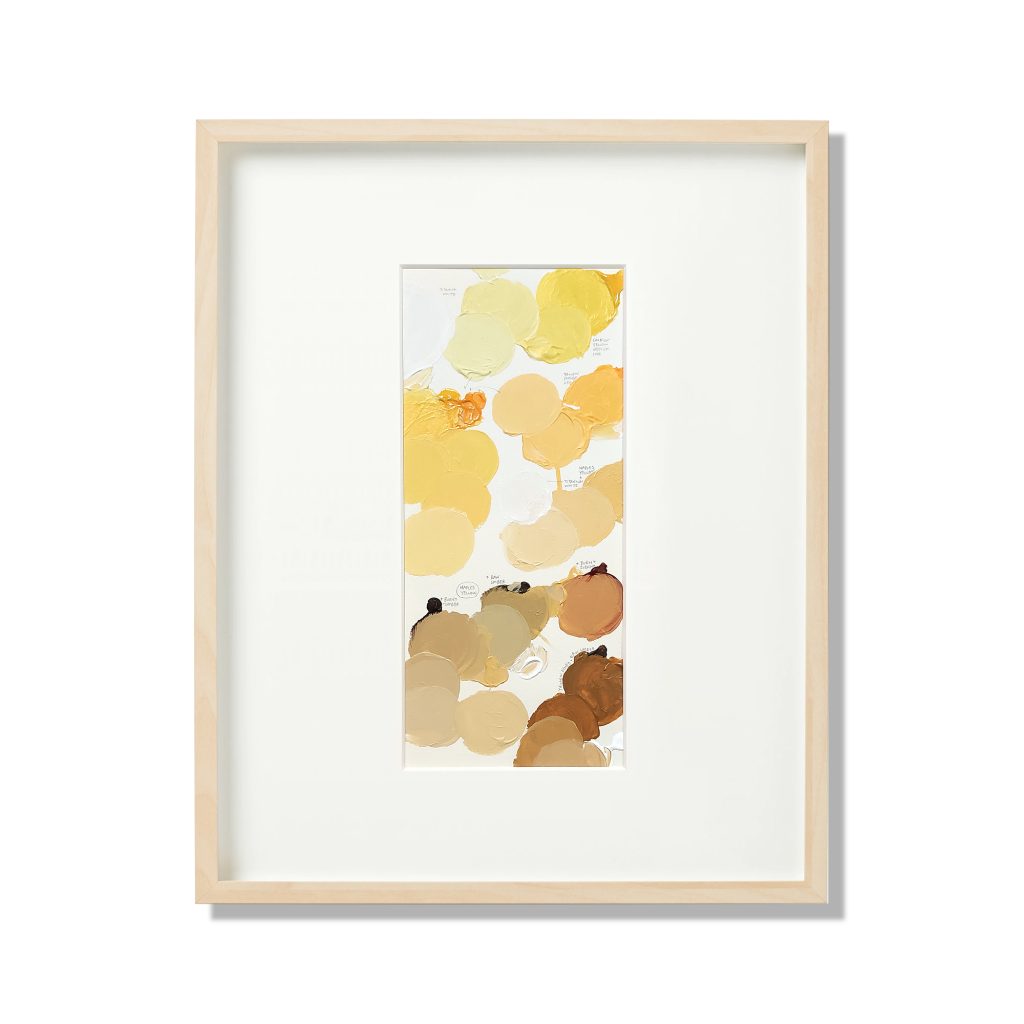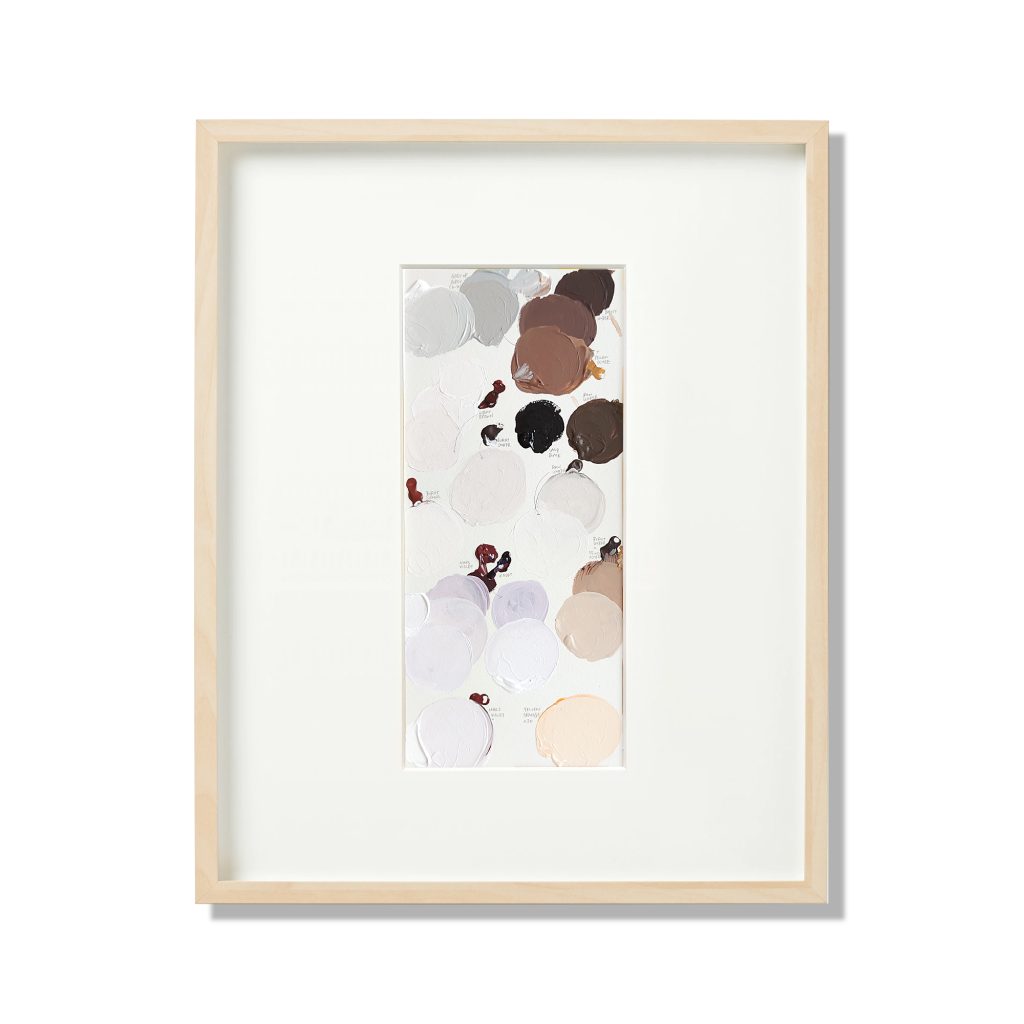 ---
"REVIVE" Sunrise 07:01 08/11/2019 / 30x15x3.5cm / 2020
"REVIVE" Can't Stay Still 08:53 08/11/2019 / 30x15x3.5cm / 2020
"REVIVE" the Last Supper 18:18 05/11/2019 / 41x41x3cm / 2020
"REVIVE" the First Breakfast 08:21 09/11/2019 / 41x41x3cm / 2020
"REVIVE" the Last Supper 12:28 09/11/2019 / 41x41x3cm / 2020
Palette "REVIVE" Sunrise 1 / 25x25x3cm framed / 2020
Palette "REVIVE" Can't Stay Still 3 / 25x25x3cm framed / 2020
Palette "REVIVE" Can't Stay Still 2 / 25x25x3cm framed / 2020
Palette "REVIVE" Dumping Syndrome Break 1 / 52x42x3cm framed / 2020
Palette "REVIVE" Dumping Syndrome Break 2 / 52x42x3cm framed / 2020
---