"Walking in Minoh no Mori Oroject"
02 – 12 September 2015, "Minoh no Mori Artwalk", Minoh Park and facilities on Takimichi, Minoh-city Osaka
For the occasion of exhibiting at the Minoh no Mori Artwalk 2015 (2 – 12 September at Minoh Park and facilities on Takimichi), this series collected the colours of the scenery while walking around the Minoh no Mori (the Minoh forest). I did "painting" in a broad sense, regarding the whole forest, with the concept of restoring the colours to a large canvas of the forest through my labour.
Locals and tourists who do not come to see art also see colours which are part of the artwork. This work asks what they will see through the "colours". I hoped that it would be a meeting point of the beauty of Minoh forest beyond a sightseeing spot, the thoughts of artist, and the artwork itself.
Some were cut off as "These are not to be allowed", while others had large signs saying "These are artworks on show". However, I aimed to make the body of work comprehensively as pure aethetics, consisting of the world realised in the viewer's perception, when you really stepped in and touched.
02/09/2015 Miki Wanibuchi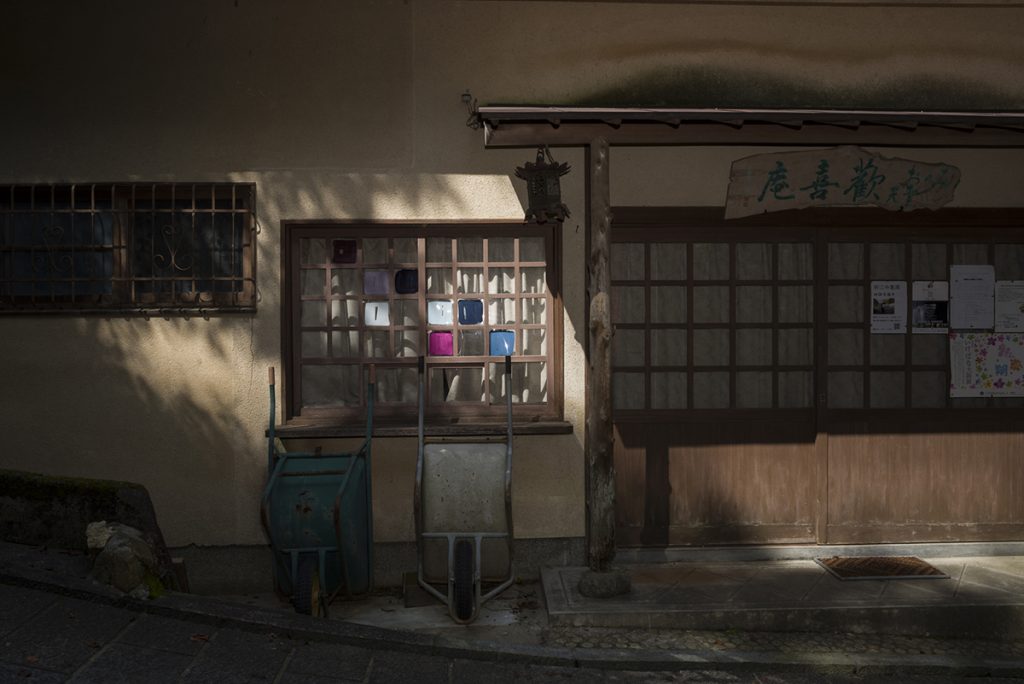 箕面公園内で開催された箕面の森アートウォーク2015(9/2 – 12/箕面公園および周辺施設・大阪)参加にあたり、箕面公園内の森の中をあるいて風景の色を収集したシリーズ。わたし自身があるいて採取した色を、わたしの手を通してふたたび森という大きなキャンバスの中へ還元するというコンセプトで、この森全体を意識した「広義の絵画」に挑戦した。
美術作品を観に来たわけではない地元のひとや観光のひとも作品の一部である「色」を目にするが、果たしてそれを通してなにを見るだろうか、という問いかけをする作品。"観光地以上"の箕面の森の美しさ、芸術家が考えること、また美術作品そのものとの出会いの接点となることを期待した。
「けしからん」と切り落とされたり、「展示中の作品です」と大きく掲示されたりしながらも、実際に触れることではじめて見えてくる世界やその状況と、それらに気づく観る者のちからもまた"美"として総合的に作品とした。
02/09/2015 わにぶちみき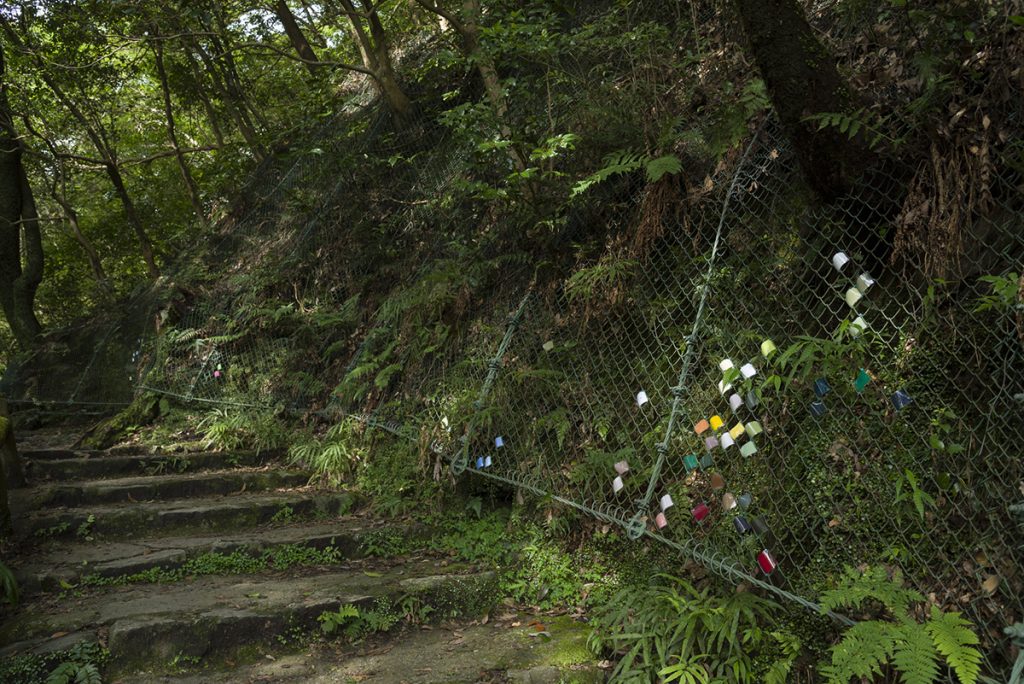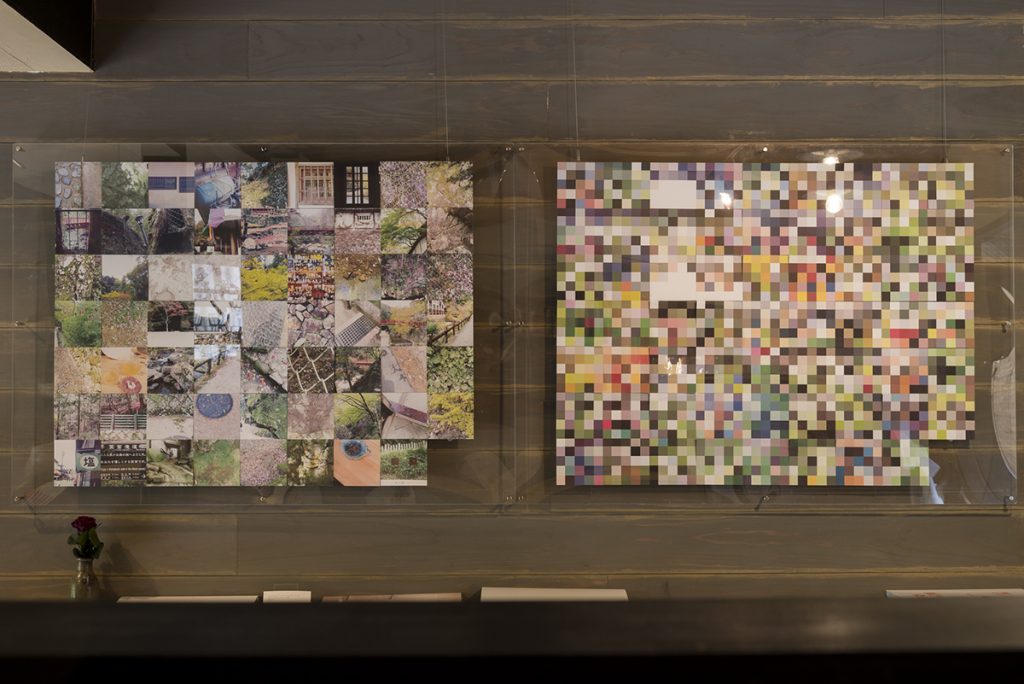 ---
Walking in Minoh no Mori Project / Size variable / 2015
Photo by Daisuke Kodama
---