"Touch"
This white surface is supposed to be the boundary which separates you and the other side of the plane. What you would see beyond it could be the cosmos or just layers of paint, and this should be a truth of your own. I think what you see is something constructed by piles of experiences and the imagination acting on it.
We enjoy enormous amounts of internet information through a touch screen these days. It sometimes makes me feel frightened of the attitude that we easily think as if we know the entire world. Everyone may construct his or her own biased 'truth' by accepting this huge amount of information, which can be true or false. It's true that we have become better at realising what happens in the world, however, is the world really beyond the screen? When we accumulate our experience by walking on our feet, touching with our hands and feeling with our skin, we would be able to answer that question.
For this exhibition, the key to the works is in a single question posed by a little girl at my feet. "What's the colour of a firefly?" There should not be an exact answer for it, but rather it should be easy to relate for those who have the same experience of "watching fireflies". I believe that a room for imagination occurs in such a silent pared down painting. I expect my works could have a function to evoke people's memory. It is not important for you to know what I see, but I wish you could remember your answer within yourself, while confronting the paintings.
White, which covered the plane represents lights which reflect all the colours. If I return everything to you, what comes up, and starts making your new truth? I hope the truth consisted of facts and the imagination could have a power to gently heal the world.
11/09/2013 Miki Wanibuchi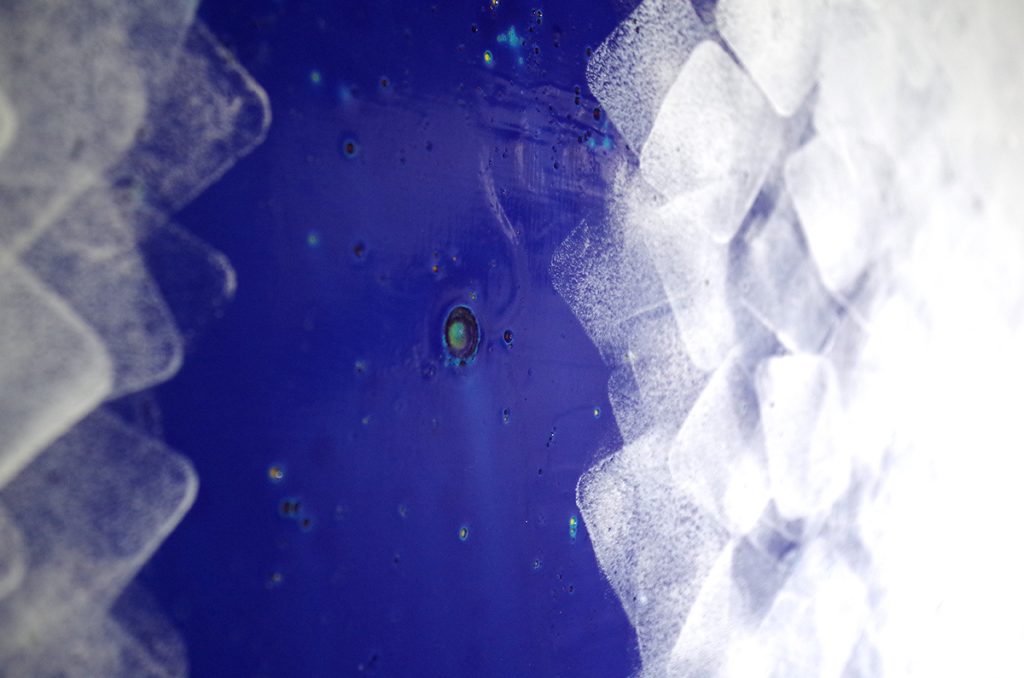 この白い画面は、あなたと向こう側を隔てる境界である。すきまから見えるものが、宇宙であろうとただの絵の具の層であろうと、それはあなたにとっての真実であるはずです。そこに何が見えるのか。あなたの経験の積み重ねや、それに基づいたあなた自身の想像力が見せる何かであると、そんなふうにわたしは考えます。
タッチパネルの向こう側に見える膨大な情報を、日々享受する現代。ゆびさきの動きひとつで世界を知った気になる、そんなわたしたちのことをときに怖く思うことがあります。嘘か本当かも知れないその膨大な情報を受け入れ、それぞれに偏った「真実」を構築する。たしかに世界は近くなりました。けれど、果たしてその"タッチパネル越しの世界"は本当に存在しているのでしょうか?その答えを知るのは、その足で歩き、手で触り肌で感じ、事実を積み重ねたとき
今回の作品群の鍵は、少女がわたしの足もとで発したひとつの疑問にあります。「ねえ、蛍ってなにいろ?」これに言葉で的確に答える術を、わたしは持ちません。けれど、「蛍を見る」という同じ経験をした人にはそれを思い出すことができるはずです。絵の中のよぶんな説明を省いた分だけ、そこに各々の想像力をはたらかせる余地が生まれると考えています。わたしが何を見たか、は、重要ではありません。わたしの作品が観る人自身の記憶を喚起する役割を持てればいい。「蛍はなにいろ?」への答えを、凛と静まる空間のなかで、絵と対峙するあなたのなかに思い出してほしい
画面を覆った白は、すべての色を反射した光の色。たとえばすべてをあなたに返したなら、あなたのなかでどんな記憶と結びつくのでしょうか。事実と想像力からなる「真実」は、ときにやさしく、世界を救うちからになると信じて。
11/09/2013 わにぶちみき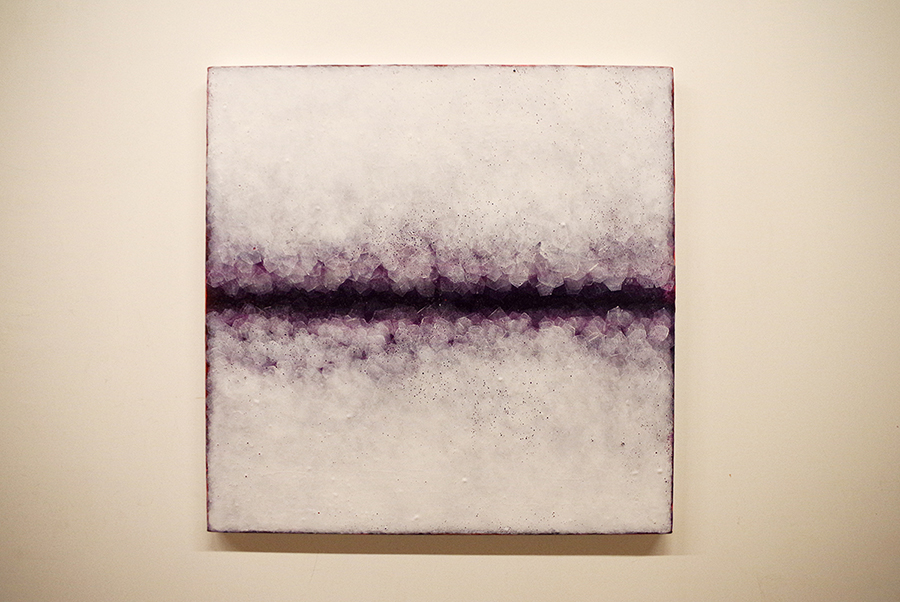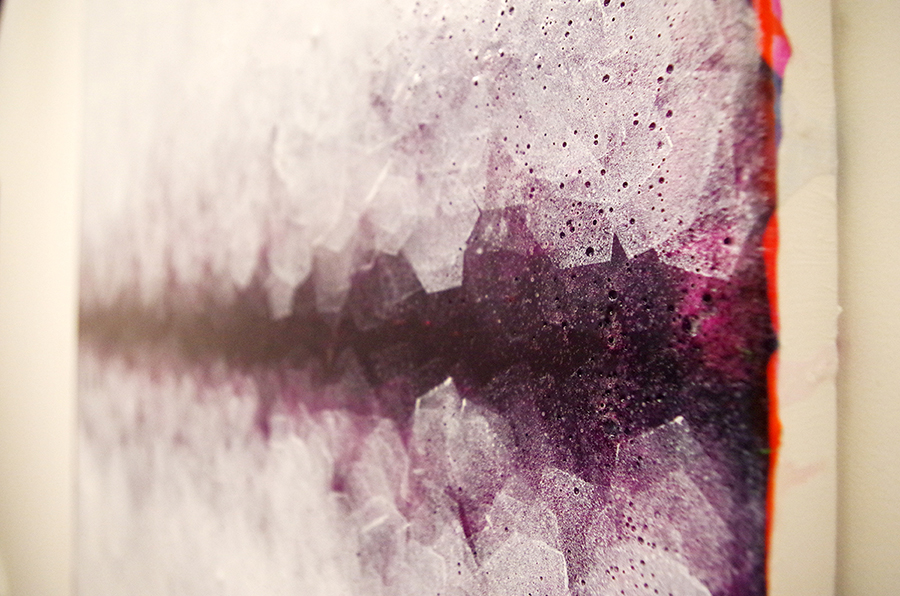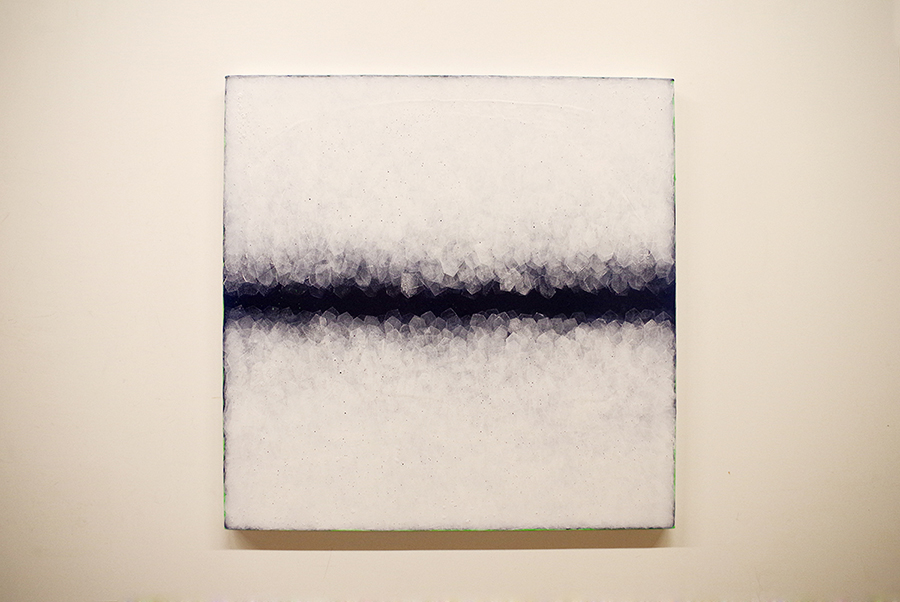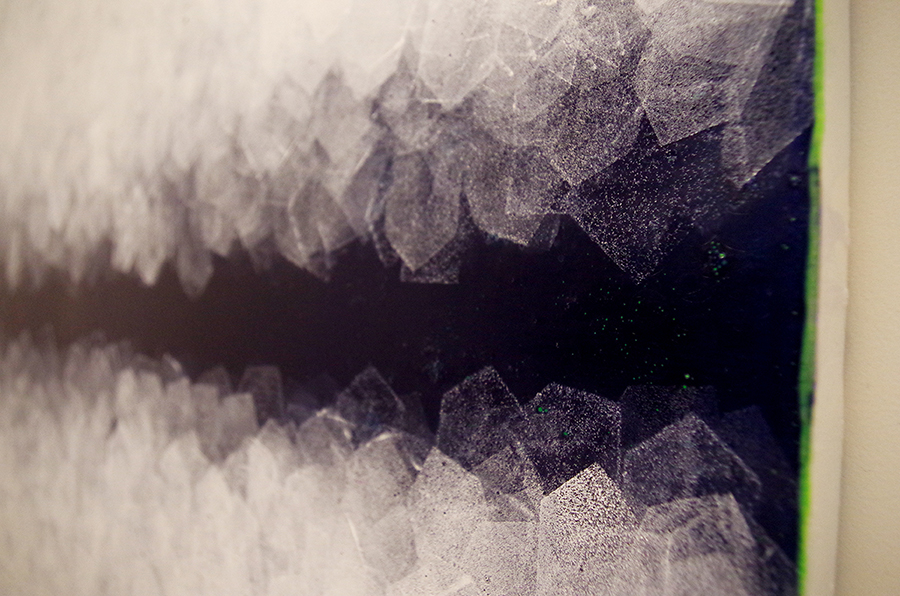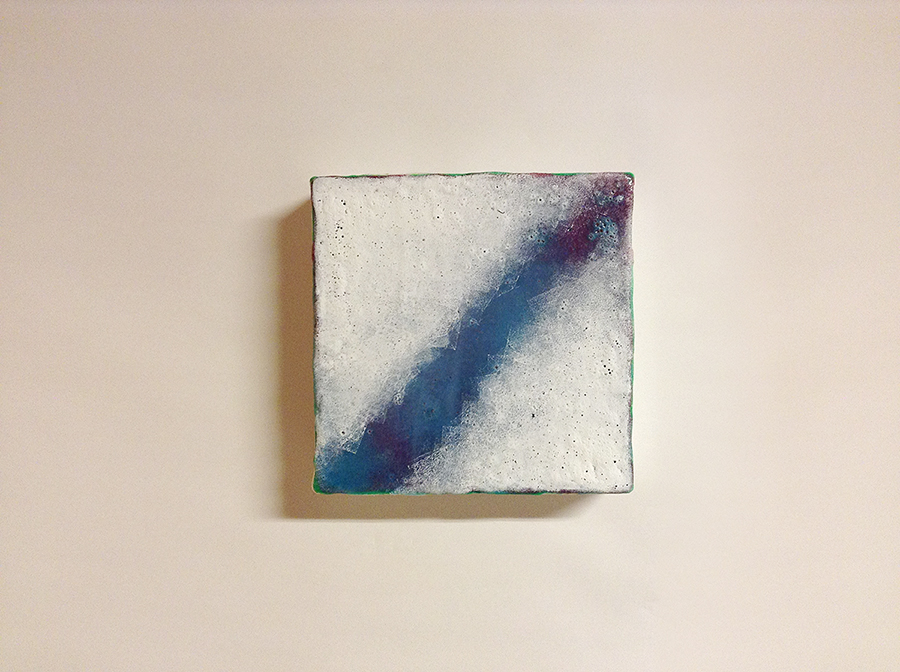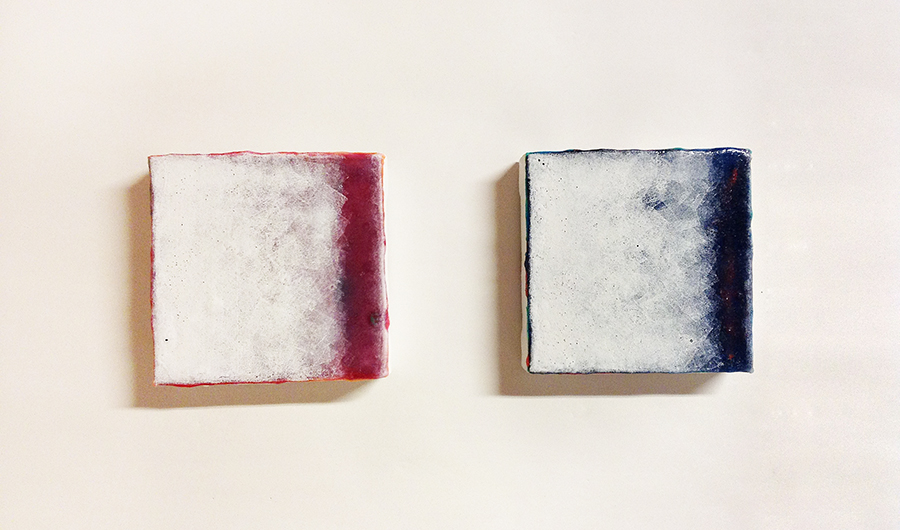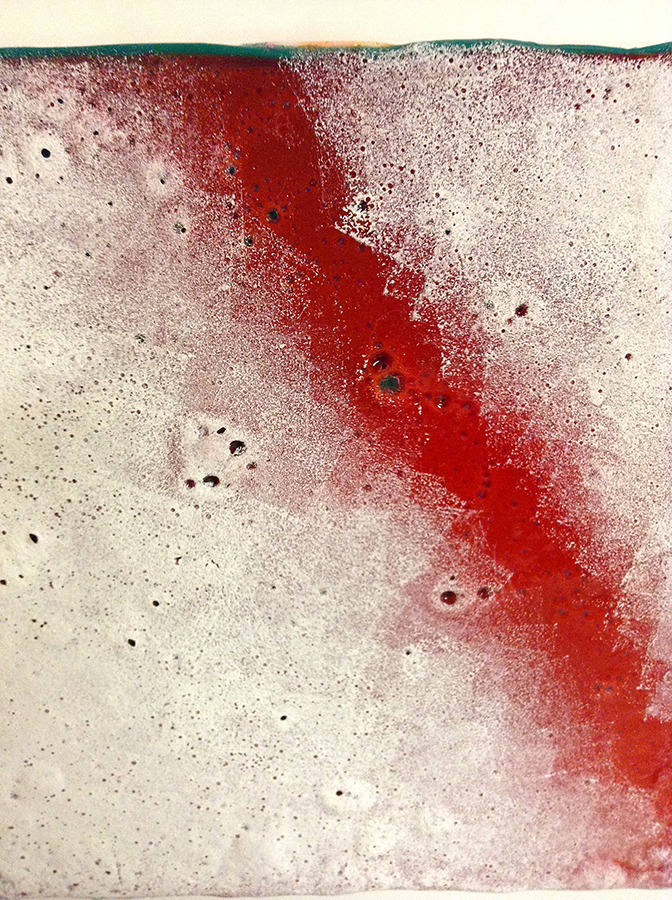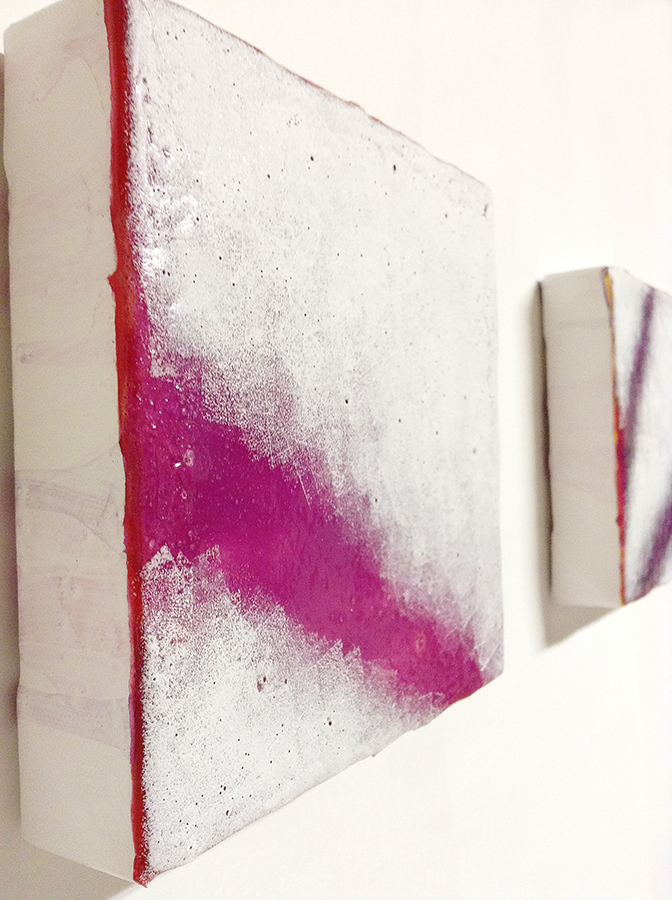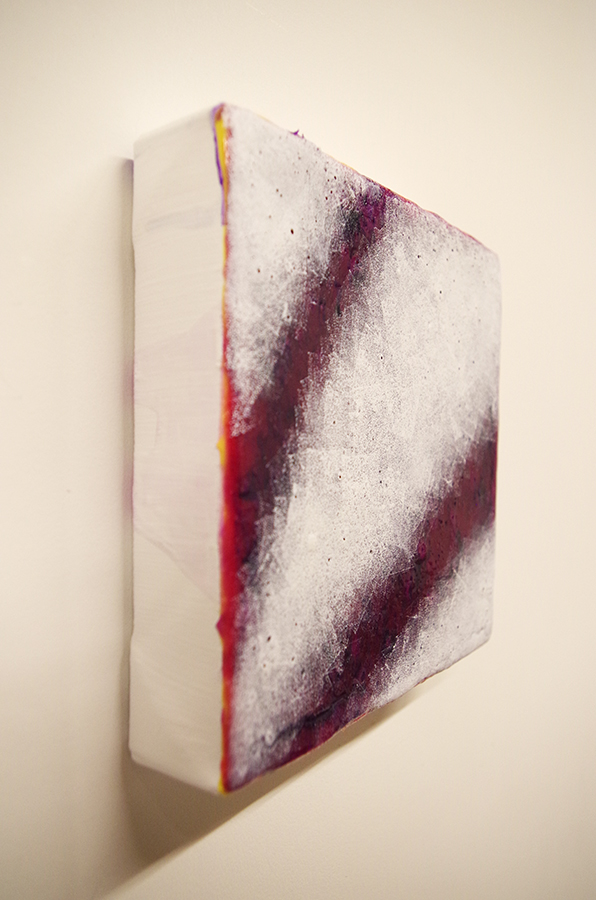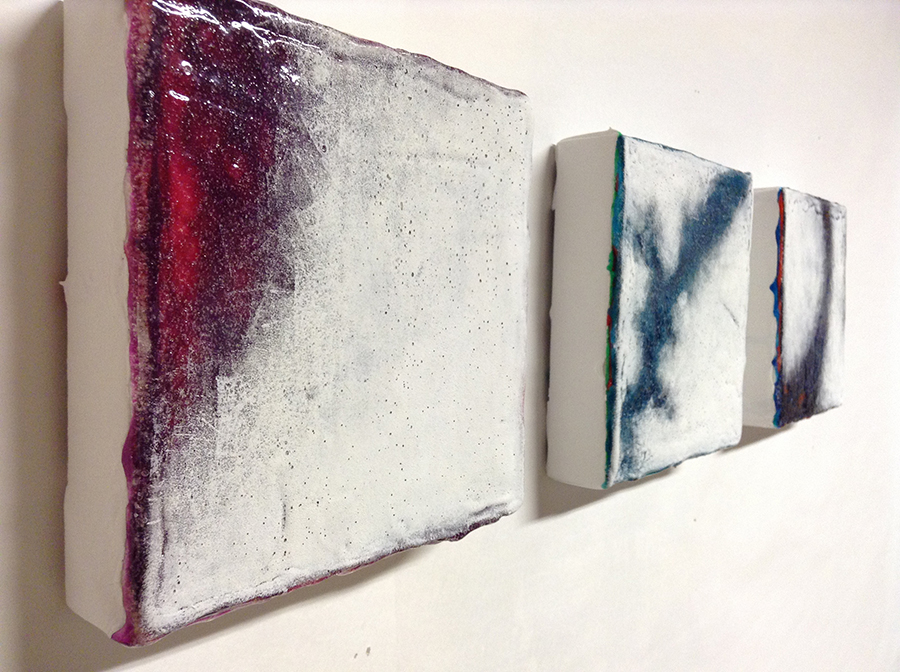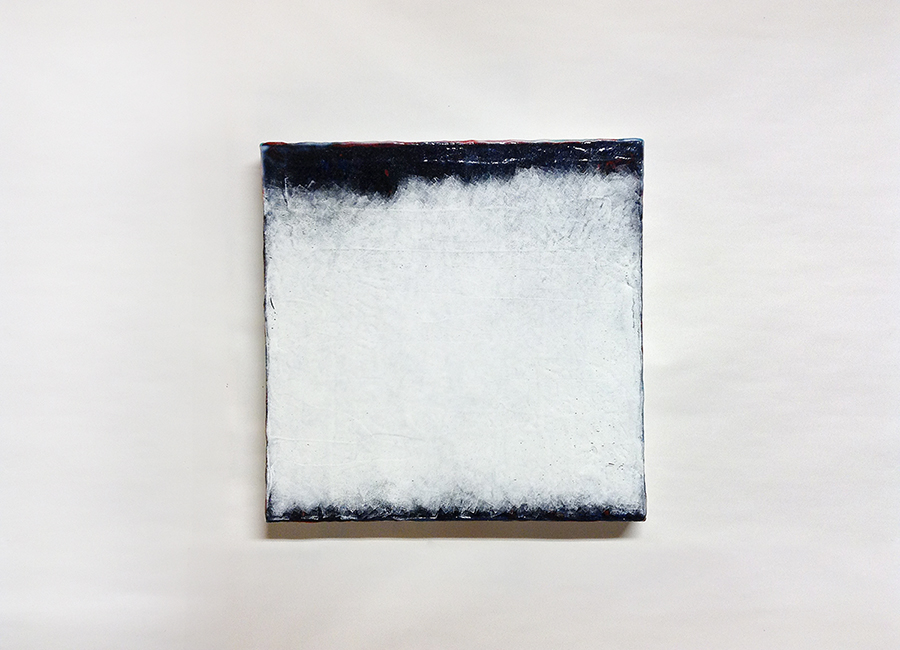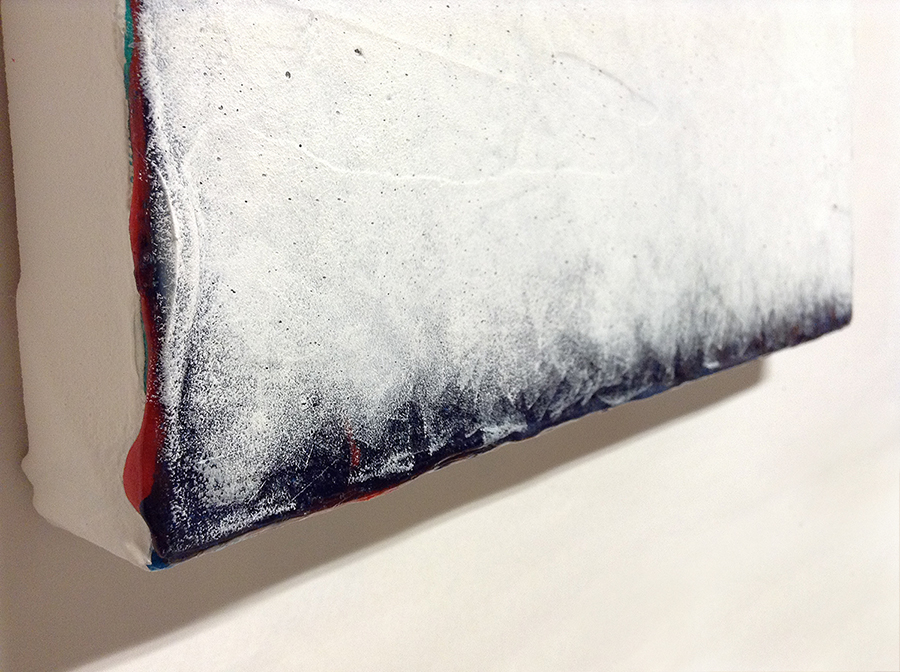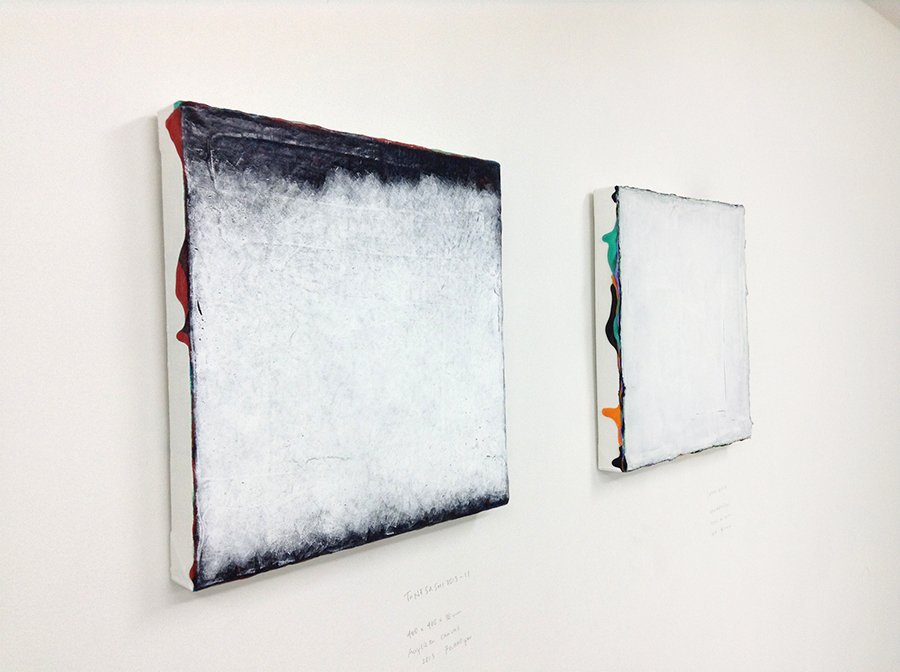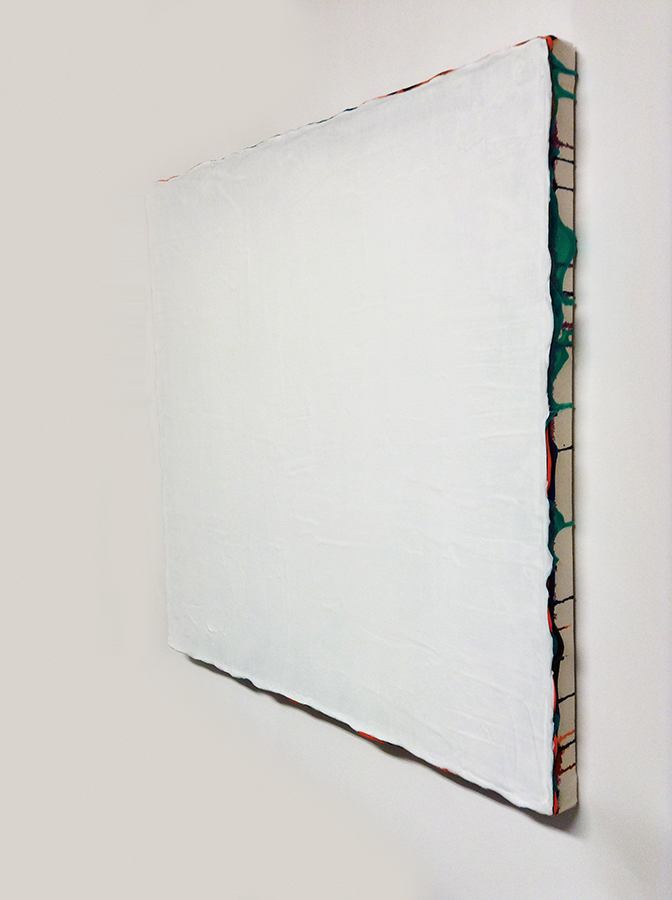 ---
Early Summer 2013-11 / 75x75x3cm / 2013
Early Summer 2013-05 / 75x75x3cm / 2013
TANESASHI 2013-01 / 15x15x3cm / 2013
TANESASHI 2013-02 / 03 / 15x15x3cm / 2013
TANESASHI 2013-04 / 15x15x3cm / 2013
TANESASHI 2013-05 / 15x15x3cm / 2013
TANESASHI 2013-06 / 15x15x3cm / 2013
TANESASHI 2013-09 / 08 / 07 / 15x15x3cm / 2013
TANESASHI 2013-11 / 40x40x3cm / 2013
IWAKI 2013-05 / 40x40x3cm / 2014
Beyond 02 / 60x60x3cm / 2014
---