Inspired by the horizons of Bournemouth beach and the New Forest|水平線と地平線
I am drawn to go to see the horizon many times over, and often paint it in my paintings. Waves roar and clouds run fast now and then, however, it becomes silent when each of these comes close to each other. I think I see myself beyond the line dispassionately, listening to the unconsciousness, and make it revealed. As a result, I can make myself aware of who I am and how I exist in this world.
The line seems to be the boundary between each of us and the outside world. Both the world and oneself could be defined by capturing the line, nevertheless, it is like the horizon which disappears when we reached it. Who can perceive the world precisely?
By coming into the small closed space, I would expect the viewer to get involved in the atmosphere and confront himself or herself. The subtle interaction of the bleeding acrylic colours, which can be seen in the painting, represents the passage of time on the surface. To follow it silently, time for the viewer to look at the boundary line would occur. It could help them to look at the personal side to know what is going on around them in their own world.
We are here living our lives, always estimating the 'distance' between ourselves and the world, and there should be an interrelation for better or worse. The boundary line could be liminal, or just like the skin which distinguishes between inside and outside of body. It won't be able to become clear, but it is obvious that we walk on the line consciously and unconsciously.
15/05/2012 Miki Wanibuch
水平線、それは自己と世界の境界線。
波がうなり雲がはしろうとも、その境界線に近づくにつれてあたりは静けさにつつまれる。なんどもなんどもあのラインを見に行ったのは、その向こうに冷静な自分自身をさがしていたのかもしれません。自分の無意識の部分との対話、そしてそれは、わたしが何たるかを明らかにする行為につながるような気がするのです。あのラインを描くことで自分とそして世界の輪郭を知ることができる。けれど、到達したと感じた瞬間、水平線はまた遥かとおくに見えるのです。いったい誰が、世界を正確につかむことができるのでしょう?
閉じられたちいさな空間に鑑賞者を招き入れ、絵と絵の作りだす空気でつつみこむことによって彼らが彼ら自身と向きあう空間をつくる可能性に挑戦しています。絵のなかに生じた微妙な時間の軌跡をたどることで、観る人のなかにも自分と向き合う時間が生まれ、その静けさのなかでそれぞれの世界を知ることができる。
己と世界、己の内と外。わたしたちはいつも、その境界線の上を歩いているのではないでしょうか。意識的に、そして無意識的に。そしてそこにはきっと、相互作用がある。リミナル=識閾(しきいき)に触れ、自分と世界との「距離」を探る体験を提供できたら、と考えています。絵と鑑賞者のみなさんとのあいだにも、静かな作用が生まれることを期待して。
15/05/2012 わにぶちみき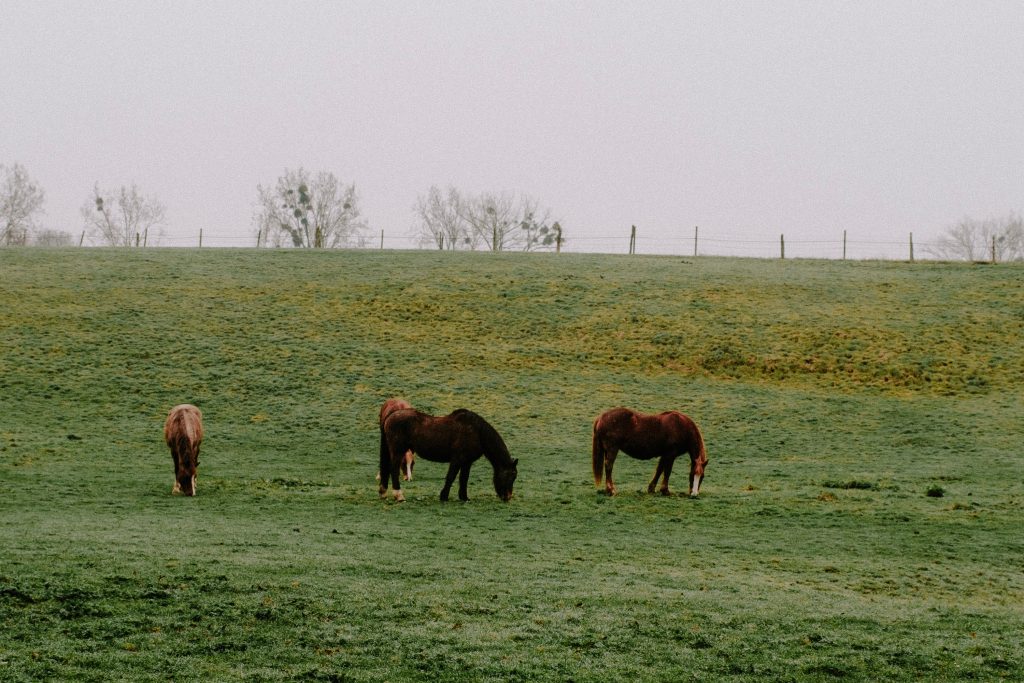 ---
水平線、それは自己と世界の境界線。

そのラインを描くことで自分とそして世界の輪郭を知ることができる。けれど、到達したと感じた瞬間、水平線はまた遥かとおくに見えるのです。

絵のなかに生じた時間の軌跡をたどることで、観る人のなかにも自己と向き合う時間が生まれ、その静けさのなかでそれぞれの世界を知ることができる。

己と世界、己の内と外。
そこにはきっと相互作用がある。

リミナル=識閾(しきいき)に触れ、自分と世界との「距離」を探る体験を提供できればと考えます。

絵と鑑賞者のみなさんとの間にも、静かな作用が生まれることを期待して。


MIKI WANIBUCHI
---